The Challenge
Disconnected DevOps teams
Aerospace startup facing rapid scaling
ITAR compliant hosting
Un-reliable & unprotected software environment
Our Approach
Oxalis performed a system introspection to understand Starfish Space's security requirements, tools, and processes. We assessed the suitability of AWS GovCloud for meeting Starfish Space's objectives of setting up an ITAR-compliant environment that fulfills their current needs and allows for future scalability. Oxalis designed, configured, and implemented Jira Software in an ITAR-compliant environment hosted in AWS GovCloud.
Oxalis expanded the environment over time to include Confluence and GitLab. Additionally, we provided training, ongoing security monitoring, support, maintenance, and operations activities, and efficient data management practices
What Starfish Space says about Oxalis
"When we sought out a trusted partner for DevOps platforms and hosting under heavy compliance for Aerospace, we found Oxalis. During our most uncertain times as a space startup, Oxalis's commitment to us and ultimate belief in our business never wavered and has been demonstrated countless times.
We have now realized our product vision and are rapidly expanding, and Oxalis was there for the entire journey. I can recommend this company without hesitation and look forward to working with them on future technology projects."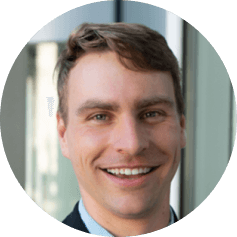 The Outcome
Successfully implemented an ITAR-compliant Atlassian Data Center environment and GitLab environment hosted in AWS GovCloud.
Established a reliable and scalable environment capable to support more than a 100% increase in user count and expansion of their toolset.
Execute regularly scheduled maintenance windows to ensure their software environment and applications are up-to-date with the latest features and security patches.
Developed long-term partnerships to share security, DevSecOps, data management, and knowledge management best practices to support their rapid expansion.
Services Provided
Compliant Jira Software & Confluence implementation in AWS
Security, Maintenance, and Data Management Advisory
Compliant Installation in GitLab Installation in AWS
Secure, Expandable, Unified Environment
Enterprise Service Management
About Starfish Space
Starfish Space is a pioneering aerospace company at the forefront of cutting-edge space exploration. Their mission is to redefine the boundaries of human reach, utilizing innovative technologies and strategic collaborations to unlock new frontiers.
Fuel Aerospace Success with Oxalis
Our extensive industry experience enables us to deliver exceptional results for Aerospace companies. Our team creates, develops, and executes customized solutions that cater to the unique requirements of your business and can easily adapt as you grow and evolve.
Contact Us
Looking for similar results to Starfish Space? Get started with the expert team at Oxalis today.