The Challenge
Vigor Industrial, a shipyard in the Pacific Northwest was performing a mix of US Navy and commercial maintenance and repair work and was using Excel to execute all of its pre-sales estimation for hours & materials. However, as the volume of work expanded and the number of estimates grew, Excel's limitations became apparent.
Macros which had been introduced to ease the estimation process showed fragility and were unmaintainable outside of the original author, leading the creator to delay his retirement. Previous estimates were rarely referred to as it was hard to look them up in a shared drive causing work to be duplicated and any learning isolated to individual estimators. Finally, for larger bids requiring multiple estimators, there was the constant risk of copy-paste errors when combining work spread across different files, sometimes causing million-dollar+ transcription mistakes.
With estimation as the limiting factor in winning new work, Vigor's estimation tools were limiting its ability to grow.
Our Approach
Oxalis approached Vigor's need as a tailored product development effort to deliver a custom software solution to meet the specific requirements of their estimators.
Developed comprehensive requirements through interviews, watching estimators at work, and inspecting current tools.
Designed a semi-functional mockup for further feedback, feature prioritization, and stakeholder buy-in
Executed an agile development process to create the Minimum Viable Product (MVP) factoring in continuous feedback.
Created and delivered training to estimators and stakeholders
Established an extended roadmap with development capacity to continue to improve post v1.0
The Outcome
All Vigor estimation is performed on the system now known as Oxalis Advanced Estimation (OAE), a modern, online system with real-time collaboration with easy access to historic estimates.
With all data captured within the system, Vigor can use less experienced estimators for simpler projects taking advantage of historic estimates.
Functionality continues to grow using Oxalis's bespoke product management approach, continuing to improve the estimation process.
The custom software solution OAE provided by Oxalis enabled Vigor Industrial to overcome the limitations of Excel. The effective utilization of historical data enabled them to leverage past information efficiently, which improved their capacity to secure new projects and foster business growth.
Services Provided
Project Management
Asset Management
Change Management
Knowledge Management
Training & Transition Management
Product Development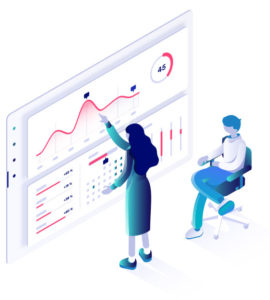 About Vigor

Vigor is a diversified industrial business operating in six locations with approximately 2,300 people in Oregon, Washington and Alaska. Vigor builds projects for Aerospace and Defense, Energy and Infrastructure, and the Maritime Industry.
Get Started with Oxalis
Looking to achieve similar results to Vigor? Get started with the expert team at Oxalis today.