Grow Your Business
The lack of a fully featured and advanced estimation capability can paralyze, hamper, or decrease your business growth. Our Advanced Estimation turns estimation into a strength by creating faster, more accurate, more complex, and more secure bids.
Grow your business. Win more bids. See how a web-based estimation software helped businesses win billions of dollars in projects across the U.S.
Win More Proposals
A dedicated estimation solution is packed with features such as real-time collaboration and data updates; built-in complex math calculators with full parametric support; copy work items, schedules, labor breakdowns, steps, etc.; document management; and more.
Built for Teams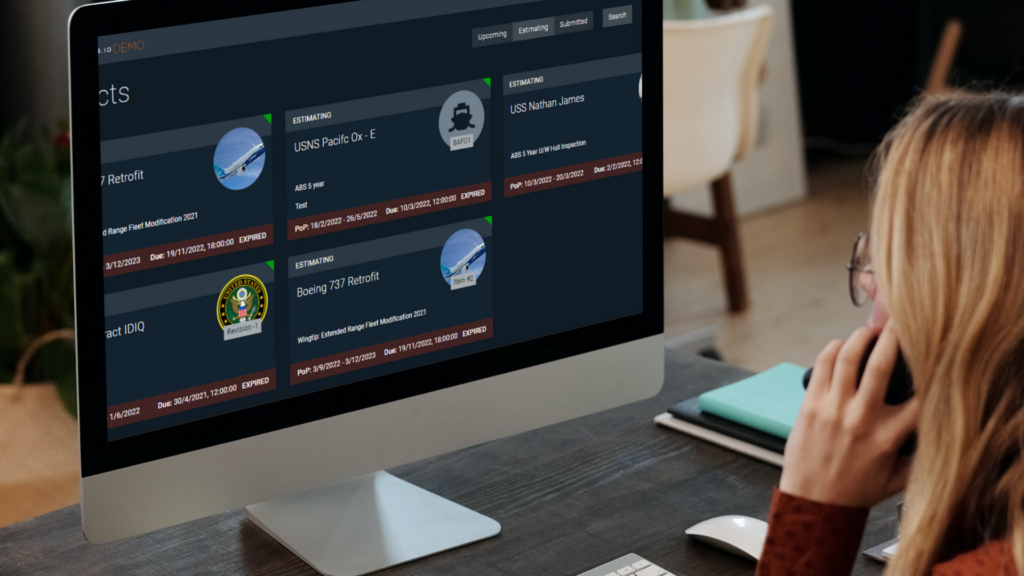 Oxalis Advanced Estimation is a zero-click refresh platform, meaning you can watch your estimate change live on screen as your team crafts together an accurate and collaborative estimate of work.
Reuse and Scale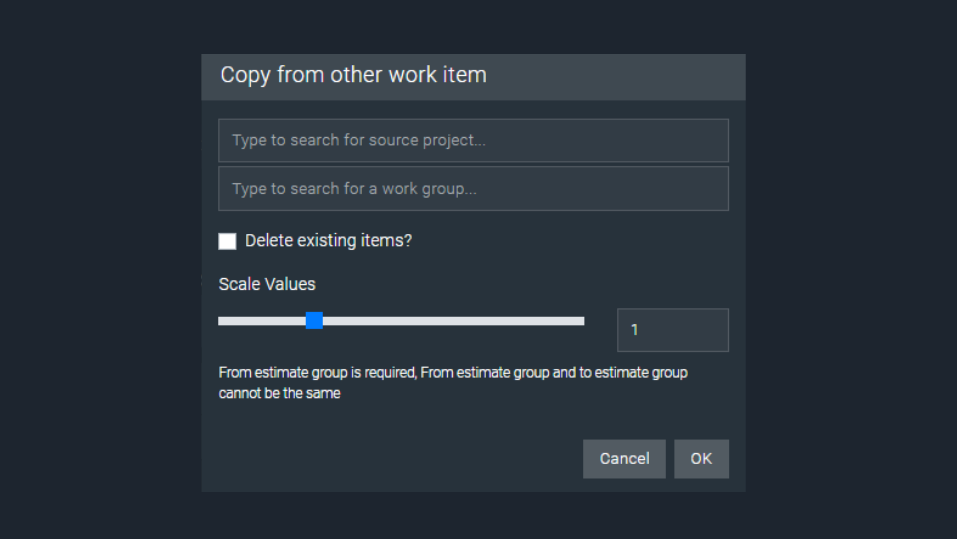 Enables you to quickly and accurately leverage past performance within new bids. Utilize convenience methods to quickly duplicate and scale past estimation for recurring tasks and work items.
Parametric Estimation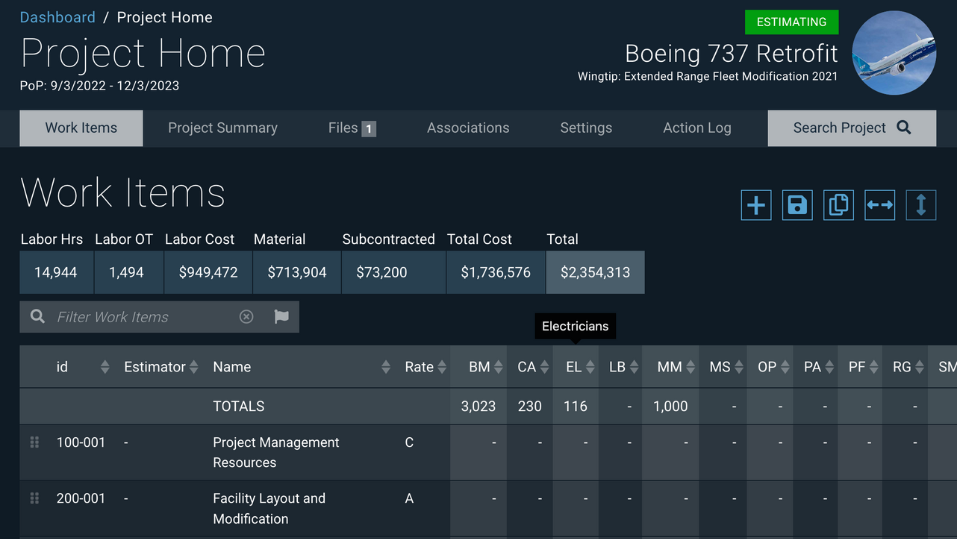 Oxalis Advanced Estimation is a Designed to work with large datasets, allowing users to select the structure fitting the work and compute accurate totals based on unit of measure. Oxalis Advanced Estimation allows teams to define the parametric calculations per industry or need, and to set these defaults for future use.
Successful Calculations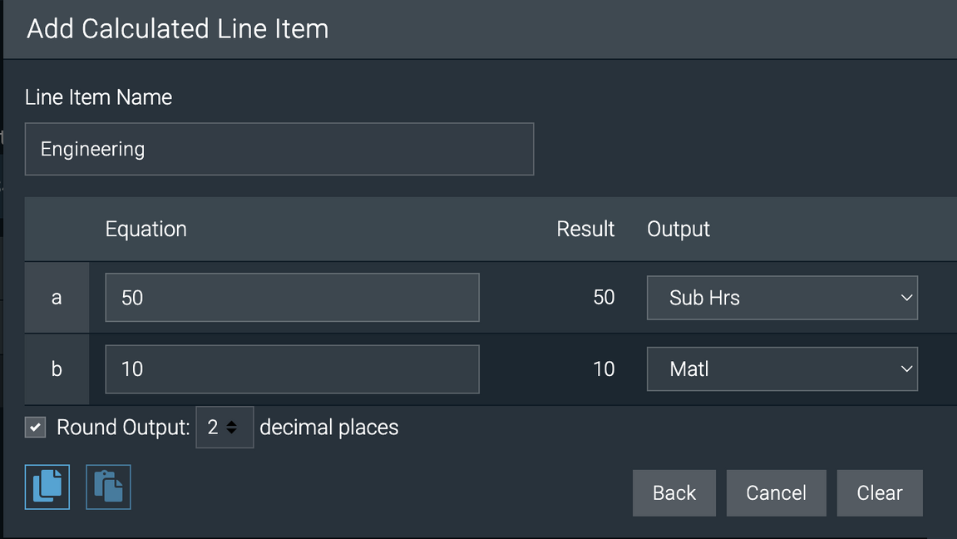 With built-in calculators, Oxalis Advanced Estimation affords estimation teams the opportunity to craft calculator line items that are accurate and scalable.
Optimized Templates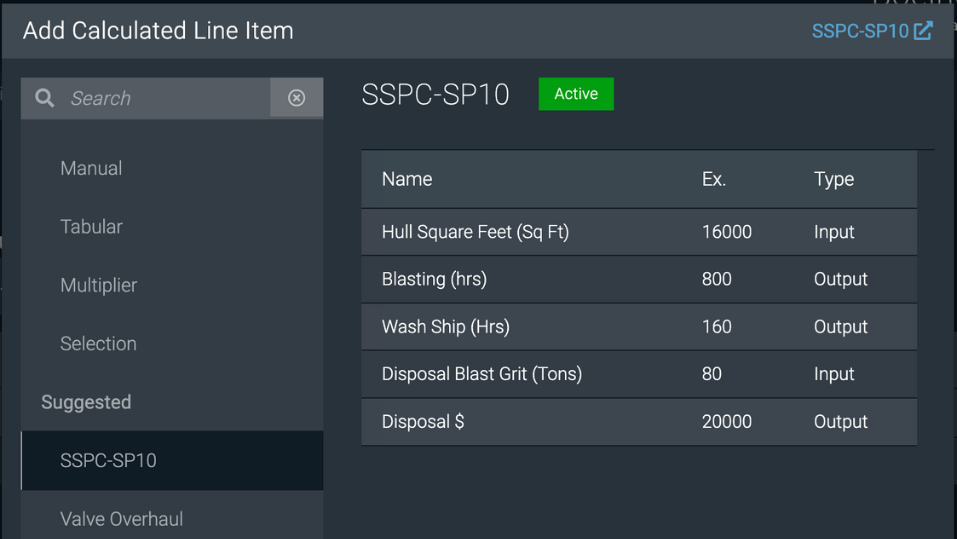 Save time in creating estimates by reusing common calculations for your industry or need. Standardize how your teams work and think about various work items via bringing expert calculations into the platform.
Compare and Analyze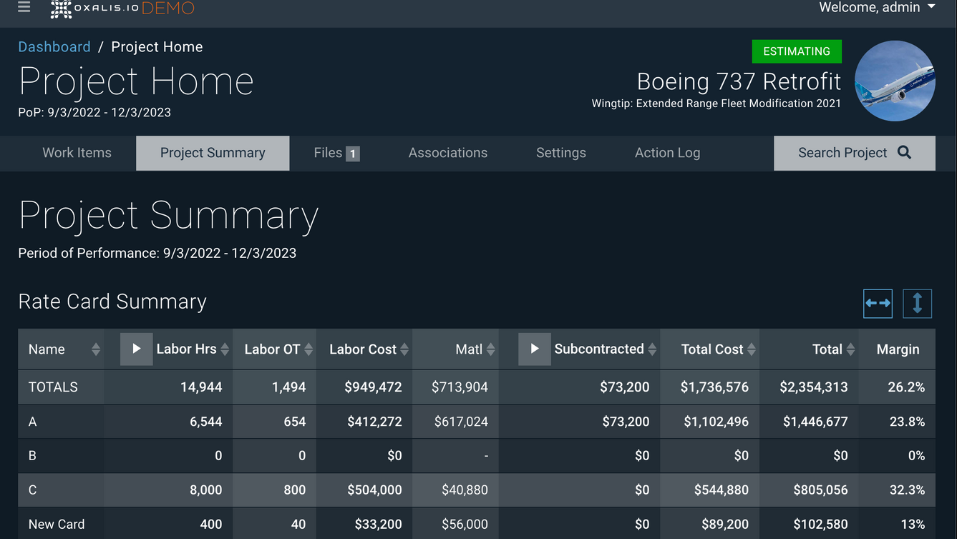 Compare margins with multiple rate cards per effort. Utilizing rate cards allows you to define your burden rate and cost structure to understand the true cost of your bid. For government use, utilize rate cards to predict or understand industry markup.
Document Management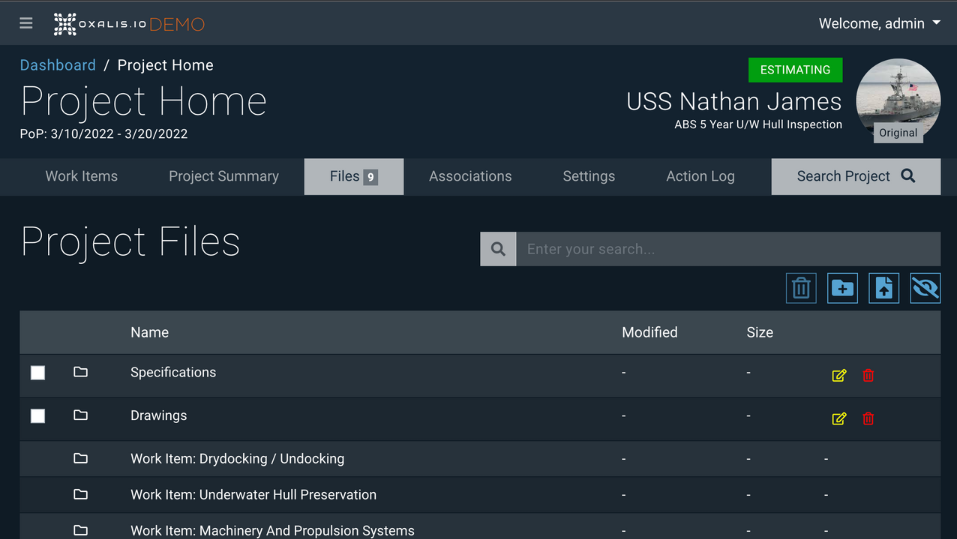 Utilize your files and data with security through Oxalis Advanced Estimation. Most estimators will need access to drawings, specifications, or other files for the bid. Store all documentation centrally to the platform to ensure this data is at your estimation team's finger tips.
Authentication and Authorization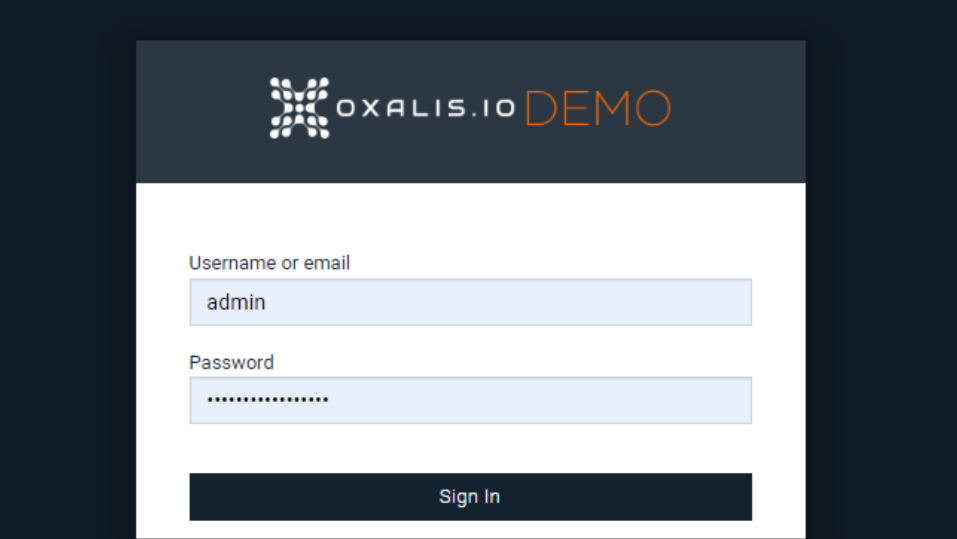 Advanced AD & LDAP integration for customized user federation. Oxalis uses industry best practice security paradigms for authentication and authorization. Inquire today about Microsoft GCC High hosting options.
Data Portability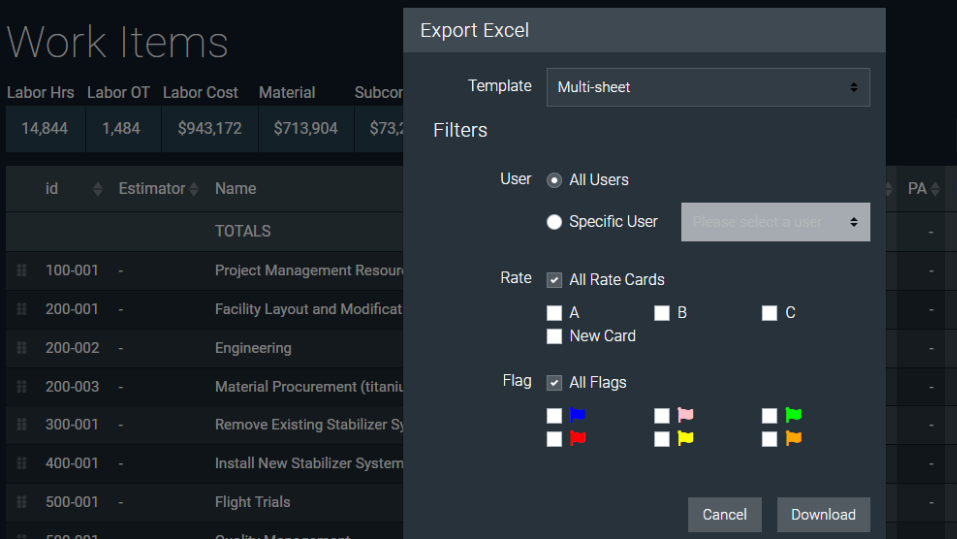 Oxalis Advanced Estimation can easily import previous files to help kickstart new projects. Users with export privileges may also export data based on filtering to multiple templates supported out of the box. For advanced integrations, Oxalis Advanced Estimation support data connectivity via modern APIs.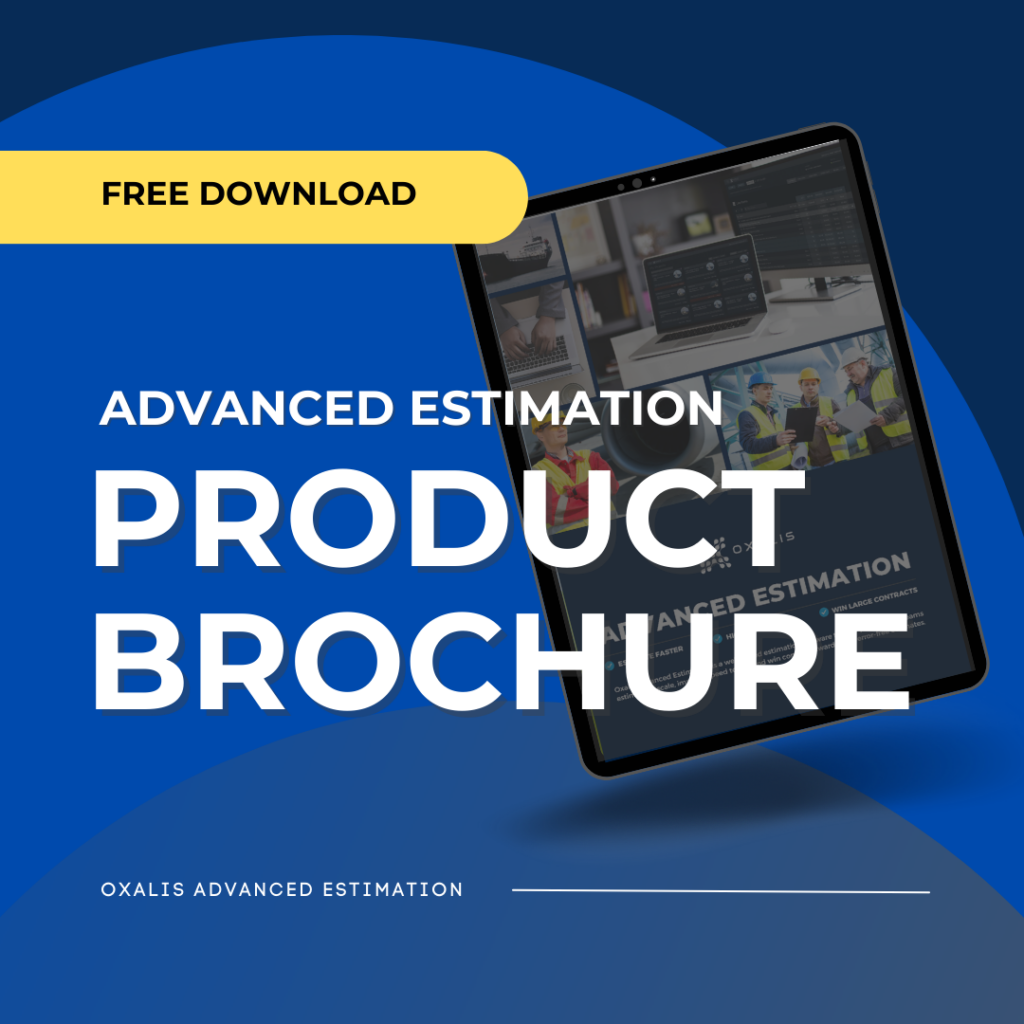 Get Your Copy: Advanced Estimation Brochure
Discover how companies across the United States have estimated and won billions of dollars in government and commercial projects using Oxalis Advanced Estimation.
Purpose-built in tandem with some of the country's most advanced industrial companies, Oxalis Advanced Estimation fulfills your requirements while improving legacy operations.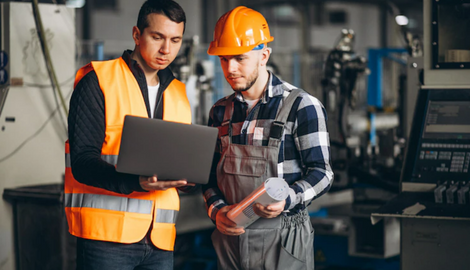 Collaborate
No matter the size of your organization, collaboration is central within each step of the project life cycle. Our project estimation software has a multi-user interface that allows your employees, and external contractors, to work alongside each other featuring live updates, cost estimates, and detailed communication.
One Live Platform

Assign Owners and Reviewers

Copy Estimates, Work Items, or Lines
Calculate
Now you can conduct advanced math equations within Oxalis Advanced Estimation, unlocking huge new capabilities. With the calculator features built in, you can generate new line items from mathematical equations of arbitrary complexity and route the outputs however you want.
Manual Calculators
Preset and Tabulated Calculations
Full Parametric Estimation Support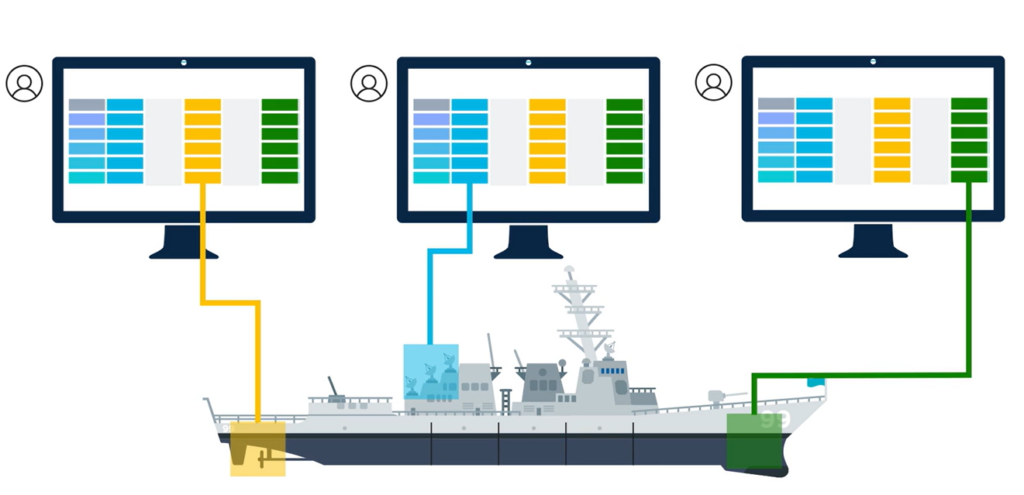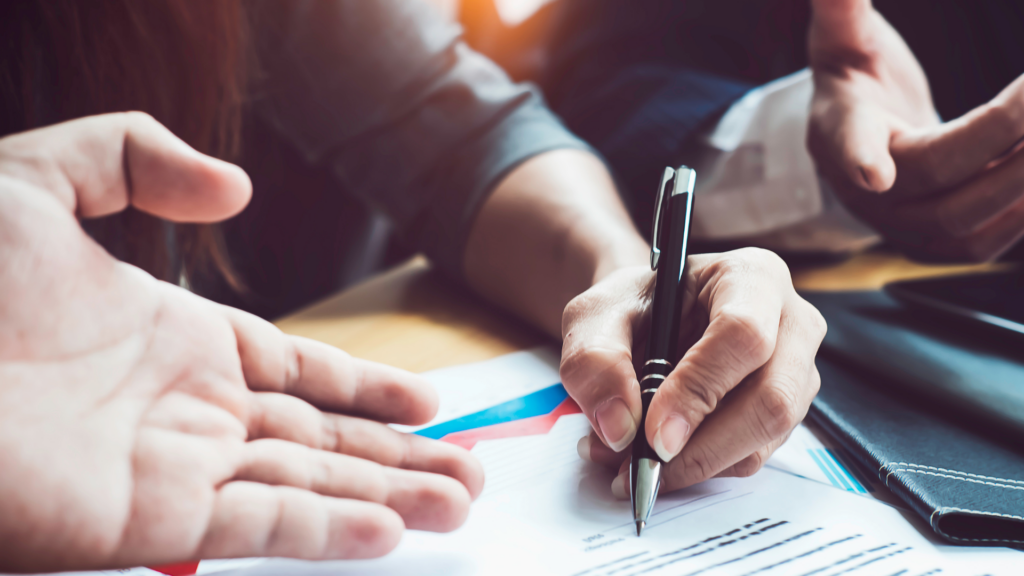 Compete
Our project estimation software will make your data work for you to bid with speed, confidence, and a stronger probability of winning more contracts.
Compare Margins
Full Feature File Management
Increase Accuracy
Security compliance: 800-171, DFARS 7012
AD/LDAP Integration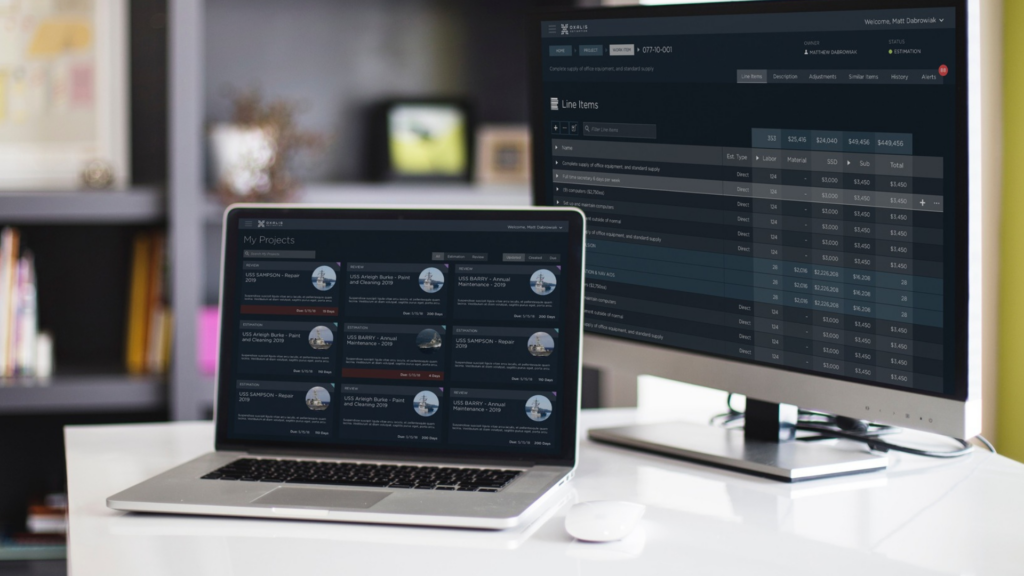 Built for Scale
Created with a fast (real-time) multi-user interface, our project estimating software allows you to move quickly, with transparency and precision. You will scale with confidence, knowing that secure data is powering every move.
Estimation Features Comparison
| Comparison Table | For Commercial | For Government |
| --- | --- | --- |
| Project Dashboard | | |
| Customer and Asset Management | | |
| Built in Calculations | | |
| Workflow and Estimate Status by Project / WBS | | |
| Templated Projects / WBS | | |
| Flexible Taxonomies | | |
| Customer / Asset / Project User | | |
| Real Time Updates | | |
| Multi-Rate Card Flexibility | | |
| Margin Analysis | | |
| Infrastructure CMMC III Hosting | | |
| Fully Managed | | |
| Enterprise Identity Integration | | |
| Dedicated Monitoring and Project Support | | |
| | Get a quote | Get a quote |
Get Started with Advanced Estimation

Set your projects up for success with ease with an estimation tool built for professional estimators. Get the highest competitive edge to estimate faster, with accuracy to outbid the competition with Oxalis Advanced Estimation. Fill out the form below to get started with a demo of Oxalis Advanced Estimation, a world-class estimation software. An expert member of our team will be in touch with you shortly.