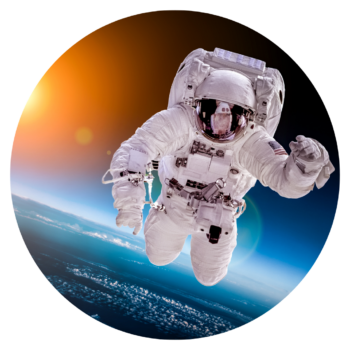 Aerospace Organizations Face Serious Challenges.
They need to innovate faster and adapt to the accelerating pace of change and technological development, all while meeting stringent regulatory requirements.
We offer a secure collaboration solution with Oxalis, drawing on over a decade of Aerospace and Agile expertise. Our personalized infrastructure saves you time and money, while improving portfolio management and meeting compliance and security needs.
Aerospace Needs Responsive, Agile Technological Solutions.
At Oxalis, we offer sustainable, custom solutions that range from Information and Document Management to DevSecOps and compliant infrastructure. Our partnership model scales with your business to ensure that we always deliver tailored solutions that address your specific needs.Where there is no commercial technology offering, Oxalis offers bespoke product development or integrated solutions using a variety of commercially available products
With Oxalis, you can expect:
Cloud and Infrastructure Support: AWS, Gov Cloud, Azure, Atlassian
DevSecOps Platform Infrastructure
Engineering Document Collaboration
Strategic Portfolio Management & Collaboration
License Procurement and Management, Specializing in Atlassian
Software Development
A Partner Who Has Your Back
Sustainable Solutions
But don't take our word for it.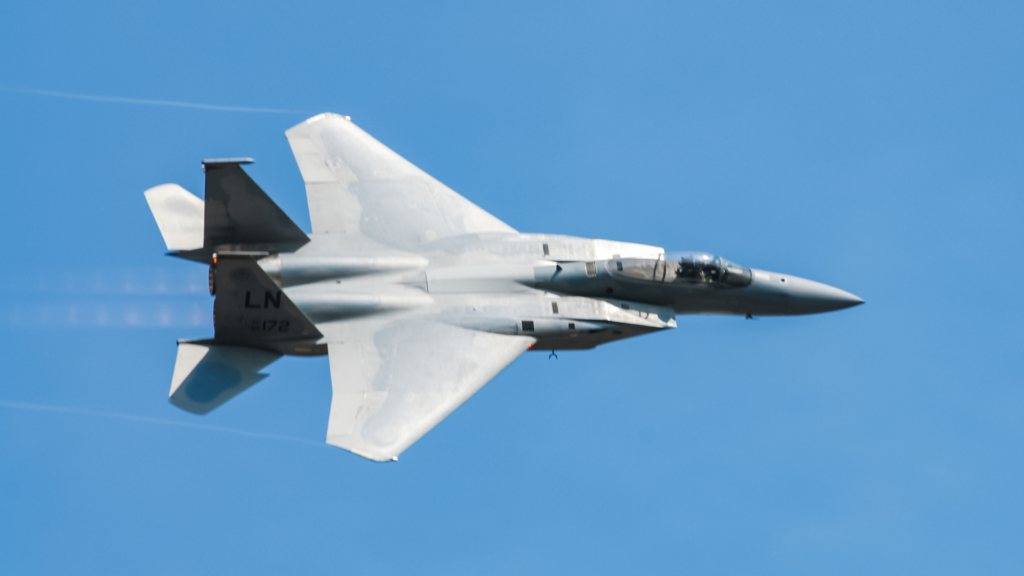 Trust, Commitment, and Belief: A Partnership for Aerospace Innovation
"When we sought out a trusted partner for DevOps platforms and hosting under heavy compliance for Aerospace, we found Oxalis. During our most uncertain times as a space startup, Oxalis's commitment to us and ultimate belief in our business never wavered, and has been demonstrated countless times. We have now realized our product vision and are rapidly expanding, and Oxalis was there for the entire journey. I can recommend this company without hesitation and look forward to working with them on future technology projects." – Trevor Bennett, Co-Founder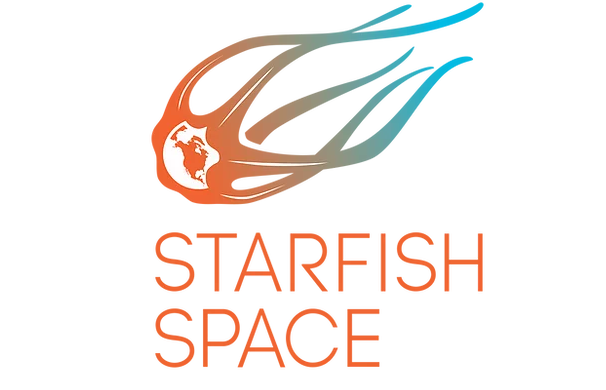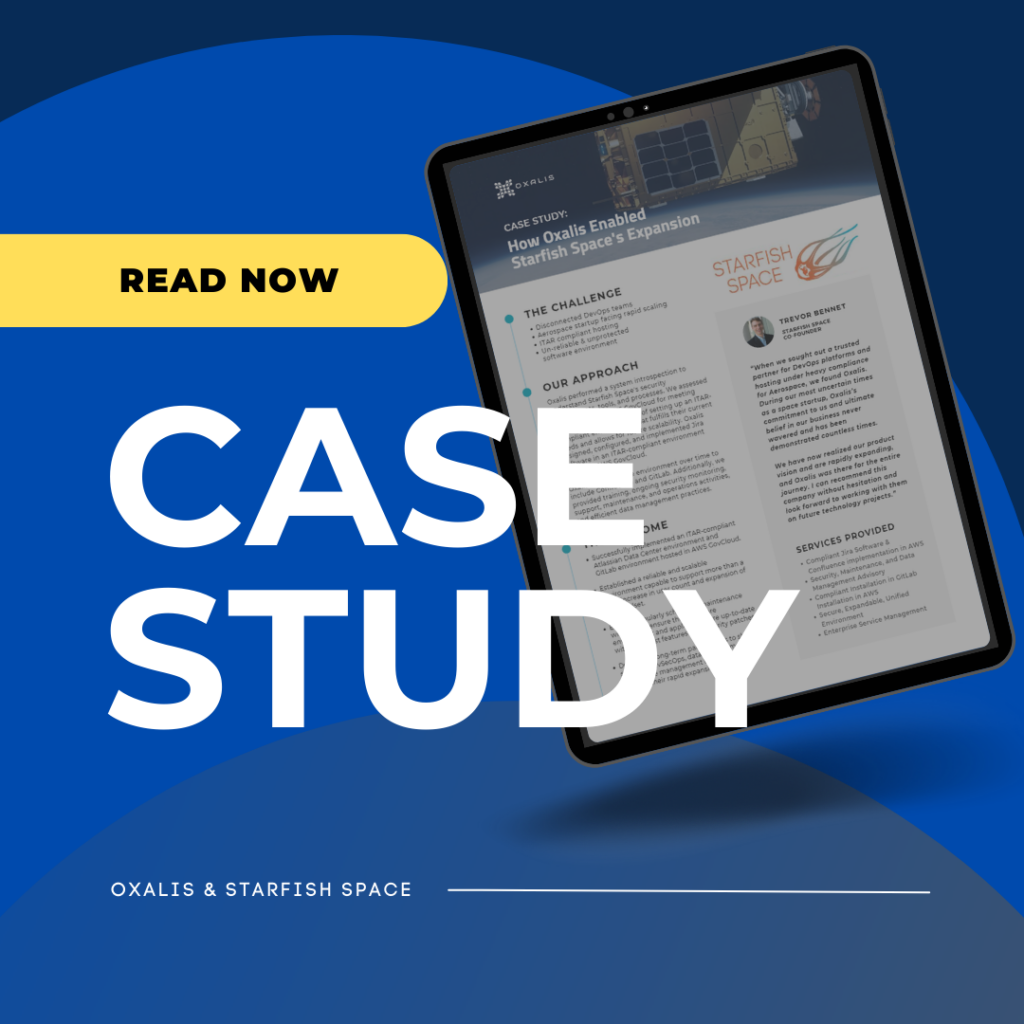 Featured Case Study. Read Now.
See how Oxalis' DevOps & hosting enabled Starfish Space's expansion. Grab your copy of Starfish Space's full case study and see details on the challenge, the approach, the results in a full in-depth analysis.
We Offer Secure and Compliant Solutions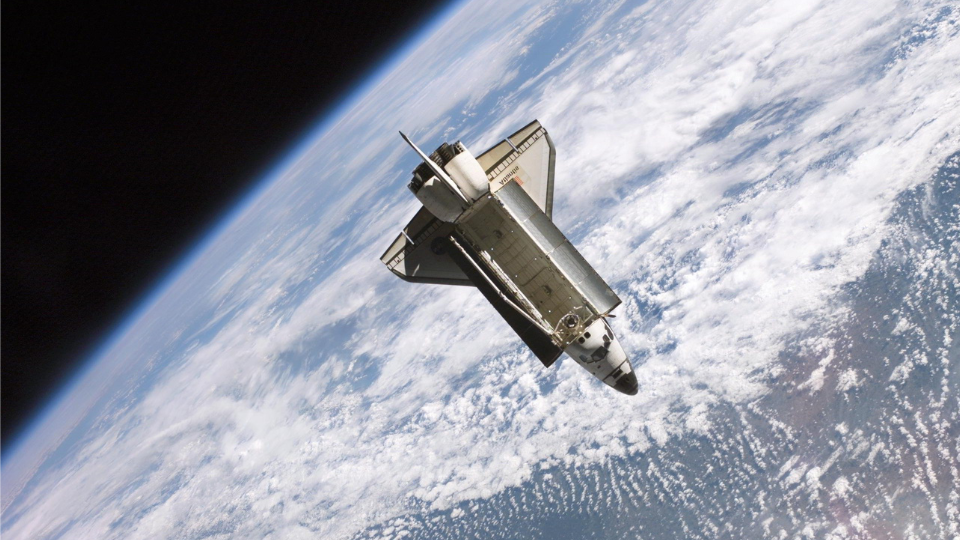 Reliable Infrastructure
DevSecOps platform infrastructure
Cloud and infrastructure support: AWS, Gov Cloud, Azure, Atlassian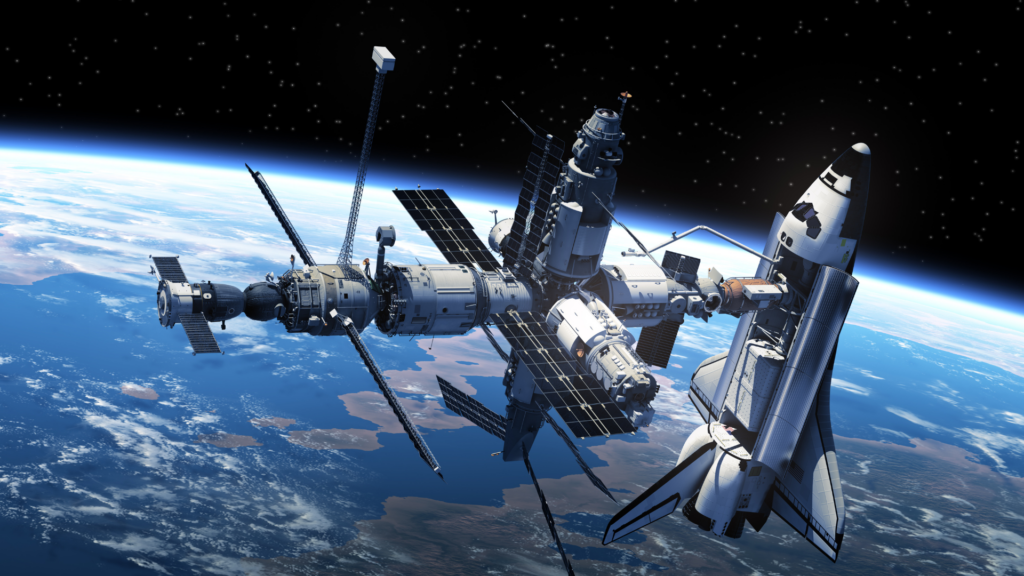 Strategic Portfolio Management
Strategic PPM with Atlassian Jira Align and Advanced Roadmaps
Capacity and Resource Forecasting and Management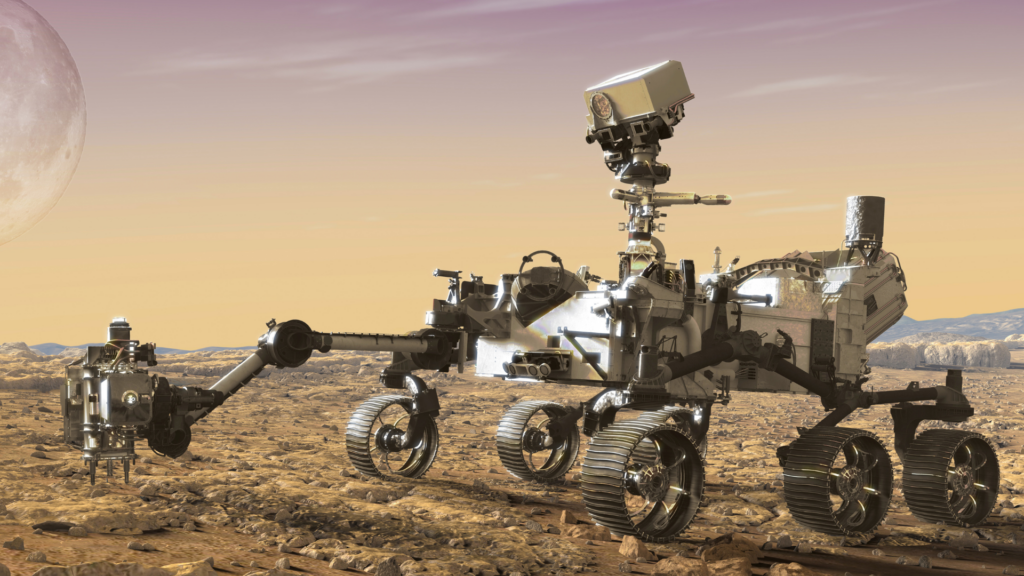 Work Management and Collaboration
Document control and collaboration
Custom work management solutions
Change management
License procurement and management, specializing in Atlassian
What's the Key to Success in a High-Stakes Industry?
A partner who has your back and knows the industry inside and out. You don't want to waste time training your tech company on how to navigate the complexities of compliance.
Compliance Is Complex: Compliance makes implementing technology solutions harder. Whether it's complying with general export-related regulations like ITAR and EAR, or the DOD's DFARS regulations, or NIST 800-171's CUI requirements, implementing tools and systems to overcome everyday challenges like team collaboration, tool integration, DevSecOps, and data security is just more complex in Aerospace.
Our consultative approach involves creating custom solutions that seamlessly integrate with your current tools, allowing you to concentrate on your products while we take care of the rest. You can trust that our tools meet regulatory standards and are secure.

Solutions Should Fit You: Generic, expensive, one-size-fits-all products won't cut it; you need solutions that fit you and your budget, in your corner of the industry, and meet your current needs while scaling as you grow.
We'll create a customized solution for your business that's affordable, scalable, and efficient. No one-size-fits-all approach here.

We offer a consultative approach

We have your back and know the industry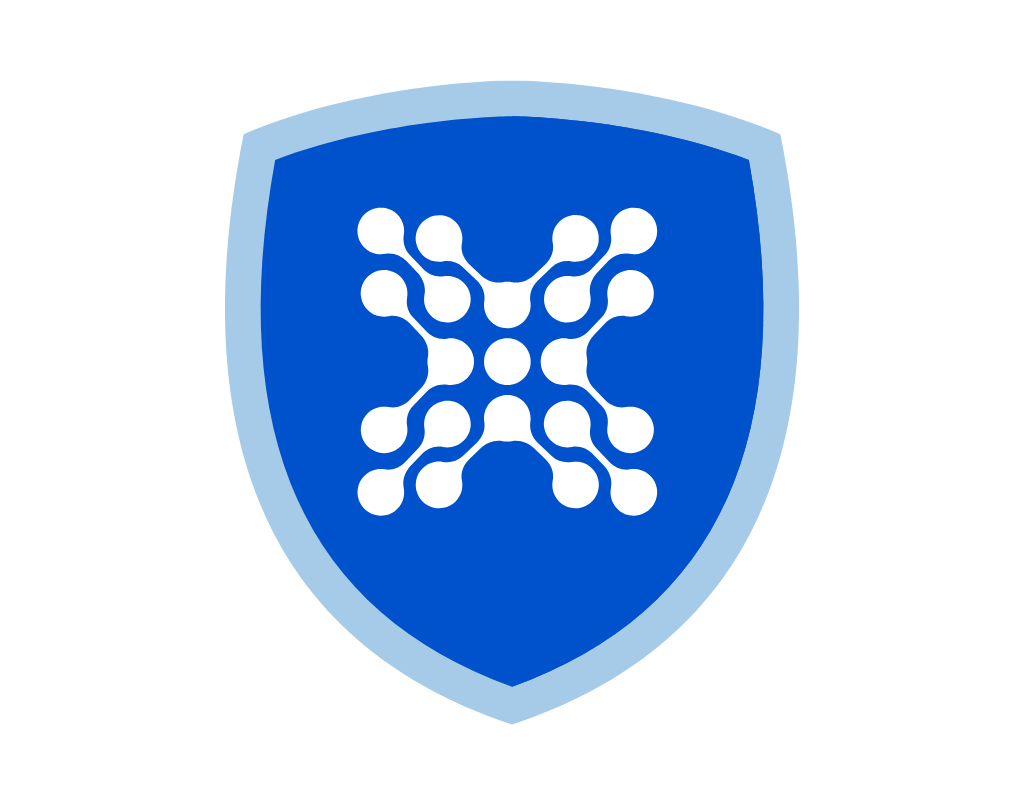 ---
Get Started with Oxalis Today
The Oxalis team are leading experts in the Aerospace field. We deliver faster, smarter technology and understand security is a top priority for the Aerospace industry. Let us help implement a secure solution for your business today.
---
Related Articles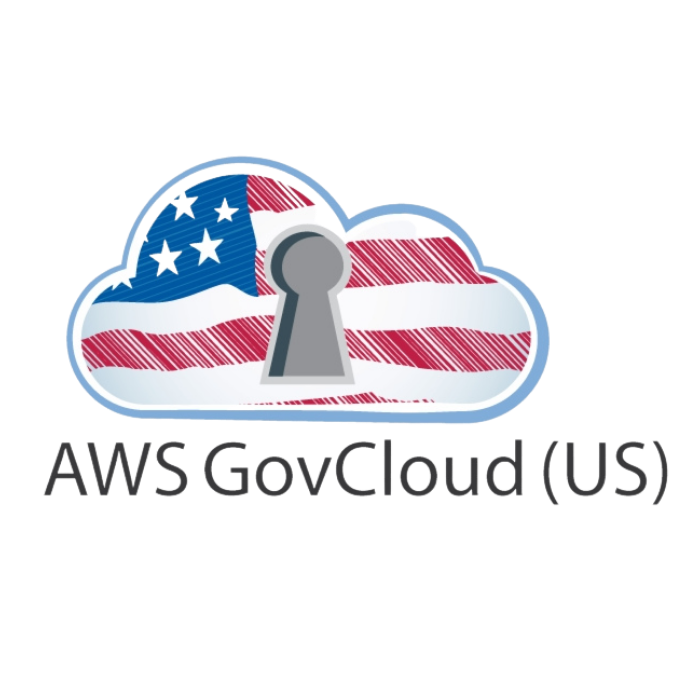 AWS GovCloud User Guide
AWS GovCloud is a compliant infrastructure hosting option for government and defense contractors required to satisfy FedRAMP High, ITAR, DFARS, and other strict compliance frameworks. Learn three advantage of moving to the Cloud.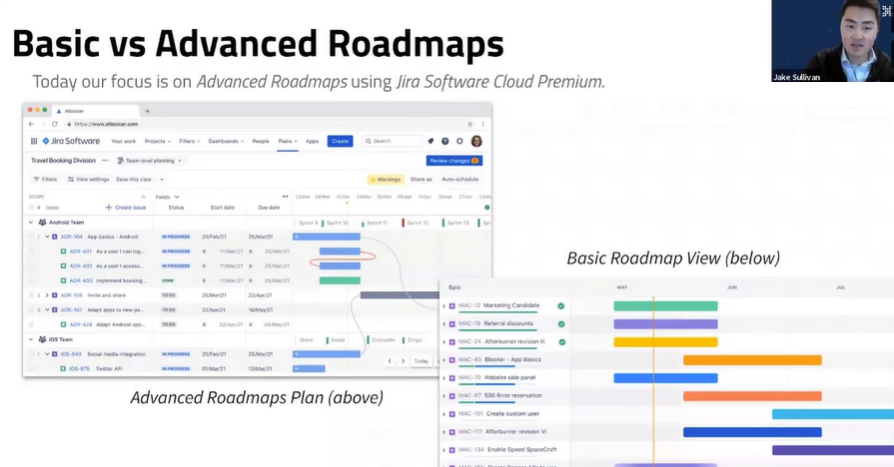 Advanced Roadmaps (AR) Guide
Advanced Roadmaps for Jira expands your options and gives you greater control over your planning. We will look at eleven improvements AR can instantly apply to your business model.
Is your team's planning taking up too much of your time hindering work productivity?
Are you sure your resources are being used effectively?
What can you accomplish with AR capabilities?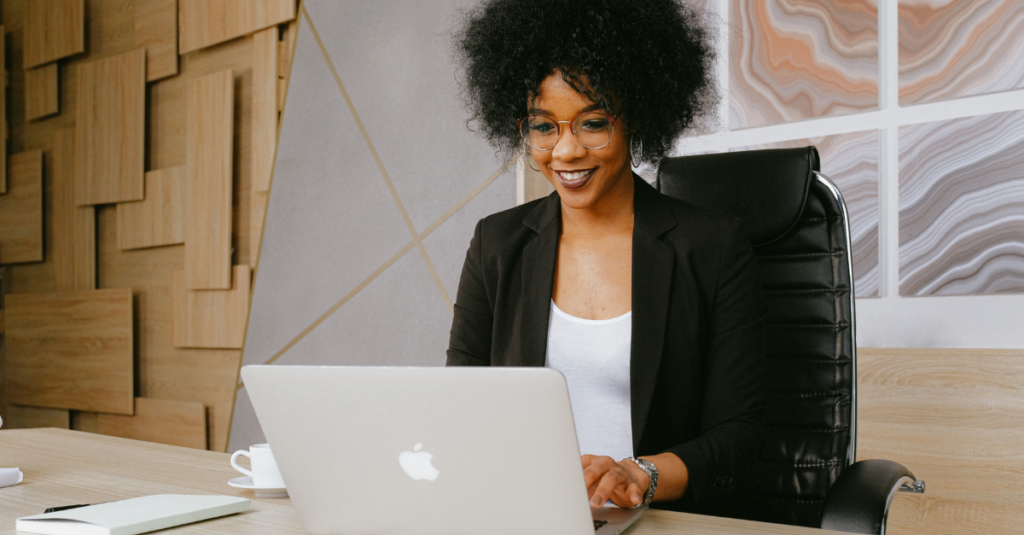 DevSecOps Security Best Practices
Why should you prioritize security? Threats have been increasing – from malware, bots, hackers, and more – and are hitting much more than just the largest targets. Securing a DevOps model for an organization is not an easy task as every organization has unique security concerns and threats. It's essential to seek expert advice to implement suitable security measures without compromising productivity and stability.