In this blog post we'll look at Enterprise Service Management (ESM) and its relationship to ITSM, as well as how IT processes apply to and can benefit business teams. We'll review examples of how these teams are using tools and principles such as knowledge management, service request, change management, and more, to address challenges and apply solutions across ALL enterprise teams. We will discover how ESM, when implemented with Jira Service Management, captures invaluable data about the service your business teams are providing each other.
What is Enterprise Service Management? How does it compare to ITSM?
Enterprise Service Management builds on the effectiveness of IT Service Management. Forrester defines ESM as "extending IT service management capabilities beyond technology services to address business-centric use cases; managing service demand and supply through a common platform, portal, and service catalog; and speeding up innovation and workflow automation through PaaS/low-code development tooling."
That gives us three basic components:
Using the same service management approach that has become common in IT teams for business teams.
Using the same platform, service portal, and service catalog to manage services across teams.
Using a low-code approach to workflow automation to speed up innovation.
---
What does that all mean?
Jira has come a long way since its inception as a bug-tracking competitor to Bugzilla. Atlassian has continually added and expanded its various Jira products to serve an increasingly differing set of teams.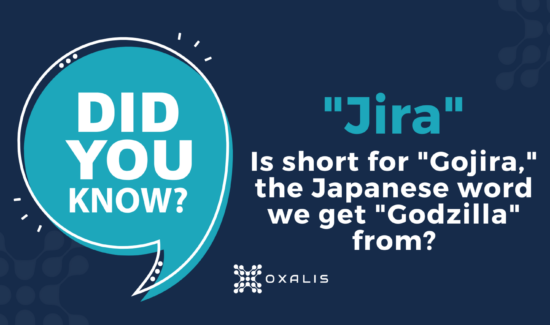 Atlassian created Jira Service Desk in 2013, after noticing that nearly 40% of their customers had adapted Jira to handle service requests. And users proceeded to adapt Jira Service Desk to meet broader ITSM needs such as change management and problem management. So in 2020, Jira Service Desk became Jira Service Management (JSM), marking the product's expansion into a fully-featured ITSM product.
Meanwhile, for years, many organizations have adapted Jira for teams it wasn't strictly intended for. This trend recognizes the inherent benefits that the service desk model brings to groups outside IT, and Enterprise Service Management makes it official: JSM works equally well for business teams like HR, legal, facilities, marketing, and finance. Atlassian itself uses 130 service desks internally to keep work flowing!
The fact is, business-centric teams and departments, just like IT teams, receive requests for work and respond to them. HR receives requests for time off, facilities receives requests for maintenance, and so on. The service desk model works with that. ESM practices can help all these teams manage those requests more effectively.
Service Management advantages
Clarifying services and improvements
Breaking down internal silos
Using automation to drive efficiency
Streamlining control and governance
Providing a customer-centric service experience, including self-service
By standardizing the UX of employees who need help from business teams, Enterprise Service Management increases the efficiency of the whole organization. Each team has a help portal that works the same way, offering users standardized access to self-service documentation from a knowledge base as well as opening and managing their service requests. They know where to go for help, and they know what to expect. And members of each team have digitized work.
How do ITSM processes apply to non-IT teams?
Let's go over some examples of the practices that Enterprise Service Management with Atlassian includes.

Knowledge Management
The Challenge
Most organizations can benefit from improving how they organize and manage their documents and information.  A survey of 2,000 hybrid and remote office workers found that the average respondent needs to search for documents or other information seven times each day. In addition, respondents spent 13 minutes searching on their own before asking for help.  Do the math: 13 minutes of searching, seven times a day, five days a week... that's 455 minutes, about 7.6 hours.  Almost a full workday every week lost to searching for information they need to do their job – per person.
Every team manages – whether intentionally organized or not – a body of institutional knowledge that people they serve will need to know at some point.  But how many teams, aside from IT, have systems and procedures in place to ensure that stakeholders get the right information, in the proper format, at the right level, and at the correct time, according to their access level and other relevant policies?  
The Solution
The practice of knowledge management is built around the knowledge base, a self-serve online library of information about a product, service, department, or topic, all easily accessible by a robust search engine.  By putting the organization's information in one organized, access-controlled place like Confluence, where employees can search for what they need, you can go a long way toward minimizing time wasted.
And it does double duty, because it benefits both team members and those they serve; the latter use the knowledge base through the service portal.
Service Request Management
The Challenge
Every team's work can be usefully described in terms of the services they provide to those outside the team.  Users typically access those services haphazardly, whether it's in Slack asking for payroll information, or by email reporting an urgent maintenance need, or as a walk-in wondering how to replace a security access card.  When teams must then track their work in multiple places, inevitably errors, oversights, and delays will creep in.
The Solution
Service Request Management is what ITSM is perhaps best known for.  It begins with the concept of the Service Catalog: an organized, managed collection of repeatable, defined services within a group, including such information as description, ownership, dependencies, and escalation.
When employees start to submit a request in a service portal, recommended articles from the knowledge base appear with helpful information through a tool like Jira Service Management, getting employees the answers they need quickly while deflecting requests from busy teams.  Requests submitted are all organized in one central place, saving time, hassle, and mistakes.
The growing body of fulfilled requests also becomes a time-saving resource for teams, by looking up the resolution of previous similar requests. 
Change Management
The Challenge
The services that business teams provide usually follow defined procedures, and once employees understand those procedures, altering them can cause confusion, frustration, and wasted time if not implemented properly.  Do all the stakeholders get a chance to provide feedback during planning?  Are all potential users notified of the change and its timeline?
While business teams may not have the sort of mission-critical infrastructure – requiring 99.9% or 99.99% uptime – that IT teams support, they do provide important services that can be time-sensitive.  For instance, prompt coordination between HR and IR is vital for a behind-schedule project that needs an emergency contractor up and running ASAP. 
Furthermore, every team's ability to adapt its processes smoothly to new business needs matters to a growing organization.
The Solution
Modifications to the procedures business teams follow should be made thoughtfully, and in a controlled fashion that allows for review by stakeholders and ensures adequate communication.  Change Management practices enable this by breaking down silos, providing context and transparency, avoiding bottlenecks, and minimizing risk.  They can also help meet regulatory standards.
Change Management with JSM helps accomplish change in the following ways: 
Establishing a framework to manage the change process
Prioritizing necessary changes to properly allocate resources
Incorporating relevant information for smarter decision making
Involving necessary stakeholders from dev and IT for approvals
Incorporating testing of changes, to avoid incidents
Streamlining and improving the flow of changes to deliver value more quickly
Problem Management
The Challenge
As with change management, when problems occur in the defined procedures that enable the services business teams provide, confusion, frustration, and wasted time can result – like when an employee loses an afternoon dealing with a Payroll mistake.
And no team wants that to happen.  It's easy to ask "what caused that incident?"  But uncovering the surface, immediate cause isn't good enough when you aim to provide quality customer service.  You need to dig into the underlying causes, the factors and conditions that led up to the incident.  Why?  A service-disrupting incident is an opportunity for improvement, because it reveals an inefficiency or a bottleneck or a miscommunication that can be identified and fixed IF you take the time to find out what's really going on.  The team's service will improve.
The Solution
Problem management enables business teams to continually investigate, learn from incidents, and improve their procedures.  It uses the same service portal as Service Request Management, so employees have a centralized, seamless service experience, and team members who work the problem reports benefit from all the features of JSM.
The smoother a team's procedures work, the more time the team and the people it serves have to do the work the organization needs them to do.  Effective problem management also builds inter-team cohesion across the organization by minimizing points of friction – when employees are always complaining about, say, how hard it is to get what they need from HR, the whole organization suffers.
Problem Management relies on basic steps like these:
Proactive problem detection
Track and assess known problems
Investigation and diagnosis
Create a known error record
Create a workaround, if necessary
Resolve and close the problem
Workflow Automation
The Challenge
Every team faces repetitive, mundane tasks that waste employee time.  How many people do you really want to pay to track down a signature for a piece of paper?  How much time should employees spend trying to figure out who to escalate a request to, or who has to approve?
You want every employee to devote as much time as possible to the work the organization needs them for.
The Solution
Automation uses digital workflows to route requests properly, gather the information needed to work the request, apply SLAs, obtain approvals, escalate, notify, and much more.
In Jira Service Management, Automation is a per-project feature for building simple if-then workflows called "rules" that fire off whenever the defined trigger event occurs. You can configure your own by choosing what event(s) trigger the rule (like "Rule is run when an issue is created"), what additional conditions have to be true (like "Request Type equals Promotion"), then what happens – or you can use built-in templates like "Resolve issues due to inactivity" or "When an incident is created, create a post-mortem page in Confluence."
Because JSM's Automations are just a list of rules that can easily be individually configured and enabled/disabled, they're fairly easy to work with.  All Jira versions also come with customizable workflows that, while they require admin setup, provide a much more powerful form of automation that works across any projects you want.
Continuous Improvement with JSM
Each of the aboveEnterprise Service Management practices, when implemented with Jira Service Management, captures invaluable data about the service your business teams are providing each other. The combination of Jira's native search/filter capability, its builtin reporting, and powerful reporting plugins available in Atlassian Marketplace, you can harness that data to analyze and understand, for instance:
What employees are actually requesting from different teams, which can provide insight into the reality of employee work experience and help identify pain points to resolve.
Where interdepartmental bottlenecks are occurring, so you can improve service efficiency.
Where bottlenecks are occurring within teams, such as with approvals, which also enables improving service efficiency.
What the best practices are for your organization to manage process changes, both within and between teams.
Think of this as continually tuning up the performance of the engine that is your organization. To build a car that wins the Indy 500, you have to measure performance, analyze it, and make adjustments, then repeat the process – constantly.
"The pace of business today demands that teams move at higher velocity. Technology is moving fast, from super quantum computing to artificial intelligence to self-driving cars. Enterprises across every industry – from traditional banks to pizza delivery – are undergoing massive digital transformation."

Resource: The Atlassian Approach to ESM Whitepaper.
Oxalis has practiced Enterprise Service Management since our inception, using Jira and Confluence for all our teams – most recently including Marketing. Stop struggling to share information and visualize work across departments. Seamlessly connect ALL teams. Get the conversation started with Oxalis and get started with ESM today.
Contact Us