What's Happening?
As of August 24th, 2021, Atlassian has launched an updated suite of Trello tiers to provide simplified pricing and greater capabilities for teams of all sizes.
Trello "Business Class" is now called Premium and includes unlimited automation.
Atlassian is introducing a new Standard tier, which is a lower priced plan ($5/mo).
All users can now add unlimited Power-Ups and integrations with no limits.
Trello "Gold" is now discontinued and will be retired throughout September and October. Many of the old "Gold" tier features are now free.
Trello Enterprise remains as the go-to tier for customers seeking greater security and compliance controls.
Jira Work Management remains a powerful alternative for organizations looking to scale.
Curious about whether Trello is right for your organization? Contact us below to set up a free consultation.
What Do I Need to Do?
If you're currently a Trello "Gold" customer, be mindful of the following dates:
August 24th, 2021 – Atlassian will stop the sale of new Gold subscriptions.
September 7th, 2021 – If you are a Gold user with a personal board, your board will automatically be migrated to a new Workspace with a 60-day Premium free trial.
September 24th, 2021 – Atlassian will stop the renewal of existing Gold subscriptions.
October 24th, 2021 – All Trello Gold subscriptions will expire.
For all other users, explore the new, powerful functionality unlocked with this change!
What Are the Differences Between Plans?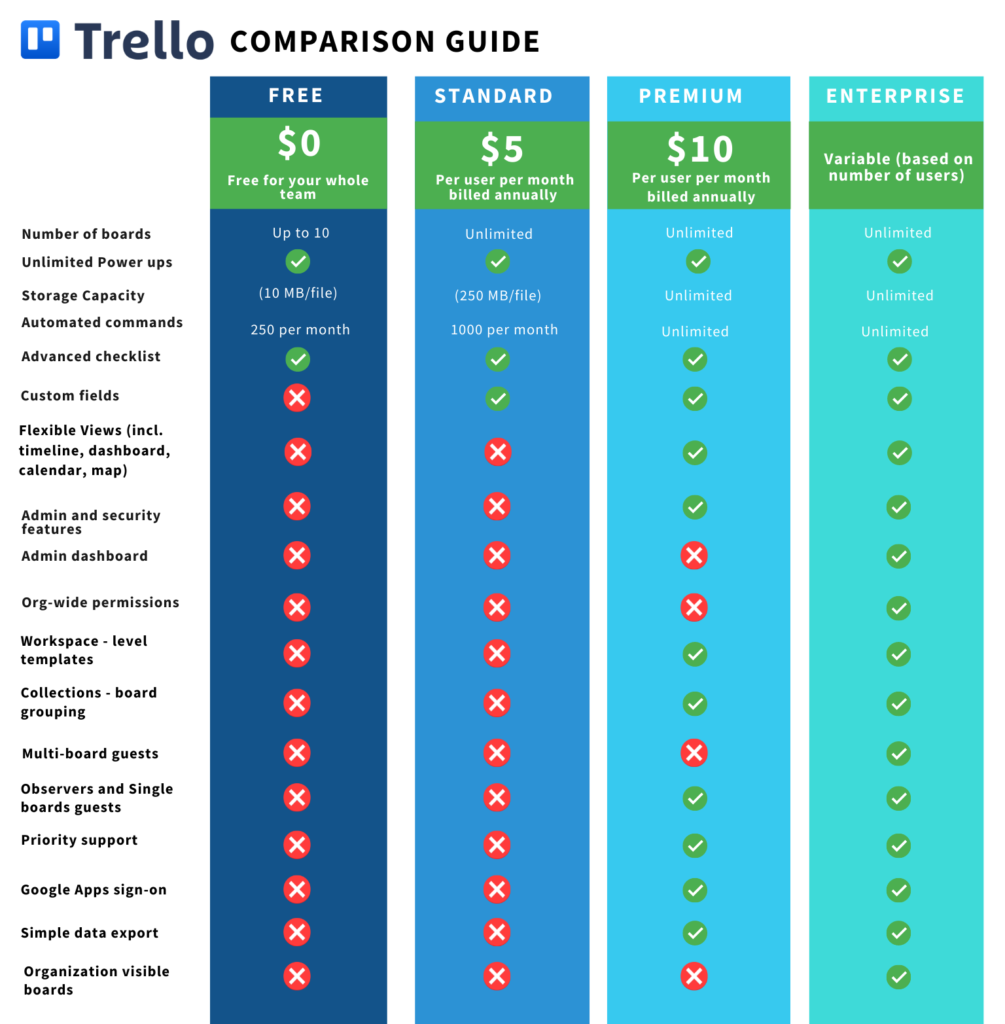 Where Can I Learn More?
It's time to escape fragile and messy Excel spreadsheets, countless email threads, and systems that do not integrate with the tools you need. Trello on its own is a strong asset—however, Oxalis unlocks the full potential of the software so your team can work more efficiently, connected, and effectively.
Let us show you how Oxalis makes Trello work for you.
Contact us