Oxalis is an Atlassian Platinum Partner, recently executed a successful cloud migration for Lucid in just 30 days. In this blog post, Robin Maxwell interviews project lead Jake Sullivan to learn how Oxalis approached this challenge and to get his take on the state of Cloud Migration in 2022.

Robin Maxwell:
Q. What did you feel was different about the Lucid migration that allowed them to get to the cloud in just 30 days versus an enterprise organization that may take a longer more sustained approach?
Jake Sullivan:
Three things come to mind. The first was an extreme dedication to alignment across their core project team and the rest of the enterprise in regards to their ultimate goal, and MVP needs for the migration. The second critical driver was Atlassian's end-of-life announcement regarding their server product. Third, they felt it was really important for their developers to experience and interact with their products on the cloud in the same manner as their customers do.
Robin Maxwell:
I'll add that one of the primary reasons for Lucid to strive towards the cloud was they are an Atlassian Marketplace vendor, in addition to a world renowned software company, so they were able to throw the might of their product teams, internal organization at that goal to essentially get to the place that they are going to build their product of the future.
In an enterprise setting, it is about landing your users not only into a robust cloud ecosystem, but it is about unlocking the capabilities with your data that you have so carefully crafted over multiple years.
So an enterprise has different risks associated with their migration, that is not product development. And their user base is potentially different. So some organizations and enterprises are going to require a more robust methodology co-horted based migration approach, for example, that brings over the first movers and first adopters, and brings over the riskier projects later, that cannot be impacted by a migration.
So you might find this in a 10,000 person plus organization that needs to move at a little bit of a slower pace, but wants to adopt cloud and get cloud benefits immediately. They can do that, but just along a different timeline.
Robin Maxwell:
Q. What is the experience of having Oxalis in your corner on an effort like this? What was the day to day like during those 30 days?
Jake Sullivan:
One of the main benefits is to manage the stress, so the customer doesn't have to. Many software teams can handle these kinds of projects on their own if they were given the time and resources – but, it's a really dynamic environment. The benefit of bringing Oxalis on board is that we are the experts in Atlassian migrations and usage. So your team doesn't have to dedicate a huge amount of time and resources towards doing it themselves.
As the capabilities of Atlassian's cloud software has evolved there's a whole lot of nuance and gotchas to be aware of. Having an experienced team that's seen it all and been through it before, is a huge benefit. As Oxalis goes through these migration cycles over and over again, we know more than a team that has to go in fresh and tackle this as a one time activity.
Robin Maxwell:
Those are really good points. I'd also like to add that a migration gets you to your destination. If you're gonna make the investment in moving to Atlassian cloud, you need to ask yourself, why not get the most value possible out of this tool and utility?
Why not baseline it to our best practice? Why not apply our best processes possible, overlaid against this tool. It's a huge opportunity that could be missed.
If you think of it simply as a data migration and not as an opportunity to implement and reinvigorate your workforce, you may be missing a huge opportunity. A Solutions Partner like Oxalis will be able to identify those opportunities for you that will unlock true value for your organisation and really help you excel and be successful in the cloud environment.
Robin Maxwell:
Q. Regarding tools, how has Atlassian migration tooling evolved over the last few months ? Can it really help companies migrate?
Jake Sullivan:
We've seen some pretty dramatic shifts recently. In its infancy, the Cloud Migration Assistant could only really move basic spaces from Server to cloud. In the past few months, we've seen big improvements in capability so we're now able to migrate Confluence Spaces and JIRA Software projects much more completely.
There's a whole bunch of new functionality that helps migrate plugins, vendor data and configuration to the cloud that wasn't really present before. That had been a big barrier for folks making the transition. Atlassian has recently introduced new utilities to help migrate Bitbucket server to the cloud. So as part of this push they're investing very heavily in tools that make this a lot simpler and a lot more streamlined.
Moving from server to cloud is a totally different paradigm. We see it as migrating the organization and their mindset. With cloud there are new capabilities for you to explore.
So we recommend having a trusted advisor with you every step of the way to help understand and navigate those changes, and to make sure that you're positioning yourself for success on day one. You'll want to minimize risk to the business during the migration, but also want to make sure that you're getting the most value out of your investment.
Robin Maxwell:
Oxalis has been recognized by Atlassian as a rising star and now with this case study as an expert in cloud migration. What are the benefits of having an Atlassian partner drive this effort?
Jake Sullivan:
It really feels like we've seen it all because everything's changing so quickly. There's always going to be new challenges for us to uncover, but as a Solution Partner, we're really tied in closely with our Atlassian counterparts and constantly staying up to date with the latest and greatest tooling methodology. We're constantly looking to refine our process and we have a seat at the table with the Atlassian product team.
These kinds of transformations and changes are hard, that's why they've developed and cultivated the Solution Partner ecosystem. I think it's really beneficial to have someone who can give you that gut check of "this is something we've seen before – it's pretty typical", or, "this is more complex, we're going to need to work together to solve it". As Solution Partners we have levers to pull at Atlassian to make sure that you're getting the attention that you need.
Robin Maxwell:
Conducting a cloud migration and being successful with it the first time around is very important for most organizations, because they cannot dedicate this kind of time again. But even more important than the migration itself, is the organization's arrival at the destination and the capabilities that are unlocked as a result of the migration.
The benefit of having a Solutions Partner alone, is the understanding that is built by the solutions partner with the enterprise to understand their current state, to be able to tailor the future state, the benefits and the value of the cloud, to the organization so that not only is it migrated successfully, all those promises of the cloud, all of the investment Atlassian has laid out for the enterprise is revealed.
And the organization is transitioned and expects to see and knows how to use those really important features for the cloud. That is the importance of having Oxalis along, you know, for this journey, is to make sure that you're successful once you get there, and that you get there.
Robin Maxwell:
Q. Why the cloud? Why is it so much better than Server? Is this worth it?
Jake Sullivan:
Absolutely. So I think a lot of folks who have been digging into the Atlassian cloud offering, there's definitely the incentive that Atlassian is deprecating their server products. Cloud is where most software vendors and products are shifting and certainly where Atlassian really sees the future of their product line. They've been investing heavily in improving, first to make sure that there is feature parity between the Server and Cloud products.
Even in the last 6 to 12 months, we're seeing in the cloud platforms far exceeding the capability performance and uptime reliability. Most of the clients that we work with, after landing in the cloud, are really choosing to use JIRA as their enterprise standard for work management and choosing to mature their usage of the process and tools. They're expanding the capabilities and usage across the organization to other teams now that they're seeing the value of these kinds of collaboration platforms.
Robin Maxwell:
The cloud is an ecosystem of products. It's no longer just the server capability "but on the cloud".
When you move to Atlassian cloud, you're not only moving to their product roadmap and the capabilities they've developed, but you're also moving to the capabilities developed by their partner ecosystem, which is vast and expansive and important to the operation of the company. Furthermore, it is now very accessible. It's no longer in the fortress walls of your organization.
It is an accessible but secure foundation for work management collaboration, not only across your entity and enterprise, but all of those partners that you work with. So it is a far more powerful capability to be in the cloud. And as an IT organization, the administrative cost of maintaining this is no longer your burden.
Your burden is to support your organization in an agile IT setting that allows them to collaborate effectively, seamlessly and take advantage of the tools that you have now procured for your teams. Atlassian is bearing the burden of complex server administration, collaboration and integrations.
Jake Sullivan:
I'd also add that something that made Lucid's migration unique compared to others is that they'd already had dedicated teams working on this for months and months before engaging Oxalis. They burnt time doing a lot of the exploration and testing and running into a lot of the gotchas by trying to navigate the change by themselves.
They brought us in at a point where we'd already agreed that we're going to be shutting down a lot of the tech debt, we're able to identify some of those areas that were critical for their migration. And we quickly assessed and re validated those with the team, and we're able to move forward pretty quickly. As you read, Oxalis has a strong experience with migrating server or data center to Cloud.
Feel free to reach out us to learn more about Atlassian cloud licensing and Atlassian license cost. Read the full story from Atlassian here.
Oxalis can help you with Atlassian license management and Atlassian migration support to unlock efficiency for all of your teams. If you want to learn more about our Atlassian professional services contact us.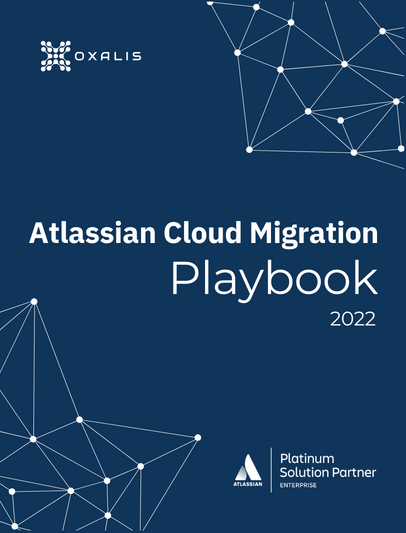 Ensure 100% Cloud Migration Success with the Oxalis, the Atlassian Cloud migration experts.
The Cloud Migration Playbook, written for any company that needs to migrate from Atlassian Server or Data Center to the Cloud. We'll help you ensure success from day one and help you capitalize on your Atlassian investment. We have 100% Cloud migration success.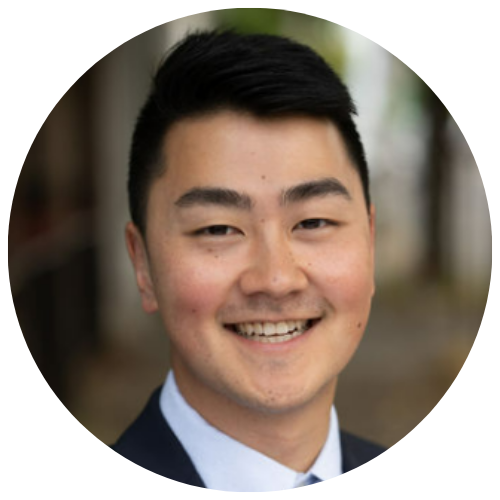 Jake Sullivan
Managing Consultant at Oxalis
Jake Sullivan is a Managing Consultant with Oxalis, possessing deep experience implementing and sustaining collaboration tools at enterprise scale. An avid proponent of systems thinking and user-centered design, he's passionate about using technology to improve and redefine the way we interact with our work.
Recommended blog posts
Contact us