What is Advanced Roadmaps for Jira?
Note: This article presumes some familiarity with Jira Software and agile concepts.
Advanced Roadmaps for Jira ("AR") is a cross-project planning tool for Jira Software that is built into the Cloud Premium and Enterprise versions – as well as Data Center versions 8.15 and up – and expands the capabilities of the basic Roadmaps feature in Jira Software. Since Atlassian is continuously enhancing this invaluable tool, it's easy to have questions about AR's capabilities and how to best utilize them to optimize your business. Who is Jira Advanced Roadmaps for? What are its major benefits?
Advanced Roadmaps for Jira expands your options and gives you greater control over your planning.
Is your team's planning taking up too much of your time hindering work productivity?
Are you sure your resources are being used effectively?
What can you accomplish with AR capabilities?
We will look at eleven improvements AR can instantly apply to your business model. Let's dive into the specifics on Jira's Advanced Roadmaps and navigate the most frequently asked questions you may be experiencing. We will also be comparing the pros and cons and key differences between Structure.Gantt, Big Picture, Tempo Planner, and Advanced Roadmaps. Which system will work best for you? See our Solutions Comparisons Chart below.
Overview of Roadmaps
Roadmaps are a Jira Software feature that provides Jira with Gantt charts to visualize data from one team's issues in a single project. They work with Epic, Story, and Task issue types, in a customizable interface that allows you to: see custom fields, each issue's type, name, and status; view the Gantt chart including dependencies; and update issues without leaving the chart. And because a roadmap accesses your existing boards, projects, and filters, it always provides real-time data. These simple planning and dependency management features help your teams better visualize their work and manage it better together, so you can release more predictably while staying on target to achieve your goals.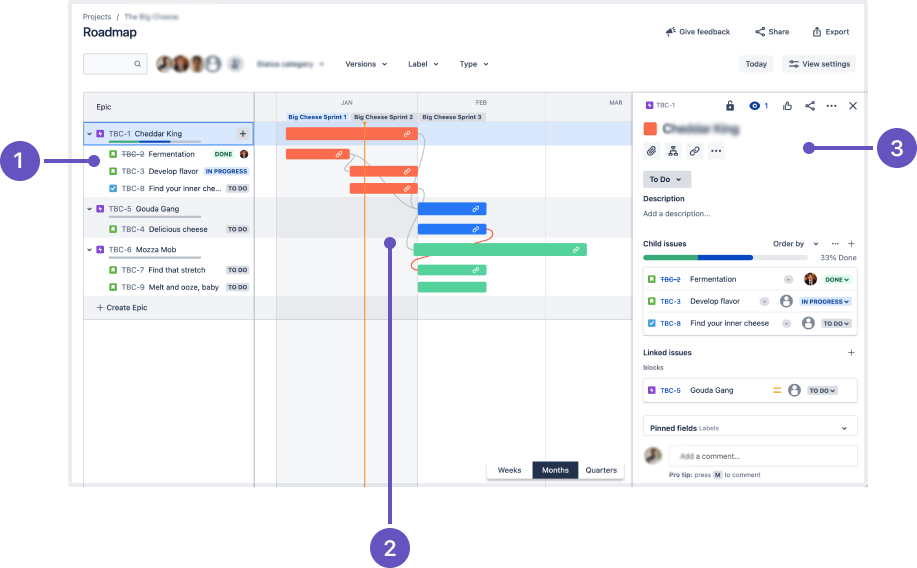 Building on the roadmap feature in Jira Software, AR enables project planning across multiple teams as well as providing additional features for larger organizations.
What can you do with Advanced Roadmaps capabilities?
The benefits of this software are vast. You can plan work across all teams and projects, identify dependencies, adjust plans based on resource capacity, explore alternative planning scenarios, create custom plan views for differing audiences, and give everyone in each team the same visibility based on the real-time work they're doing in Jira Software.
Advanced Roadmaps for Jira expands your options and gives you greater control over your planning. You can: define only the issue sources, statuses, and releases you want your plan to incorporate; add as many additional levels to your issue type hierarchy as you want; build plans that include roadmaps for as many teams and projects as you want; and more.
---
Overview
11 Key Features of Jira Advanced Roadmaps
Create broader and more encompassing plans
Plan and track work strategically across multiple teams and projects
Help multiple teams collaborate together
Track the big picture
Enable a single source of visibility across planned work for everyone, so that priorities are understood and shared
Identify dependencies across large pieces of work that can impact your timeline (even if they live outside your plan)
Plan based on team capacity and velocity, scheduling work at a pace your teams can handle to ensure that your plan is attainable
Empower teams at scale
Manage competing priorities
Set business goals and track progress towards them
Explore alternative scenarios, whether to determine more effective arrangements of work or to determine how a potential future event might affect your capacity, timelines, etc.
Who Should Use Advanced Roadmaps for Jira?
Generally speaking, large to enterprise businesses with large portfolios of work will benefit most from AR's advanced planning capabilities. Any user with permission can also create a plan for personal use or for team/project purposes to track dependencies at any scale.
Existing Jira Software Users
If you're already using roadmaps in Jira Software, and find yourself up against the following limitations, Advanced Roadmaps will let you plan larger.
Solve Common Problems
If you're not already using Jira Software, Advanced Roadmaps for Jira can help you solve some problems that organizations often face.
Are your resources being used effectively?
Project managers and administrators (along with scrum masters and those in SAFe roles such as product owners and release train engineers) are often asked when features, upgrades, and systems can be delivered. Even in an Agile environment using scrums, with deliverables broken into sprints, you still need to know when they'll be delivered, whether they're on track, and if you have enough resources.
AR shows your forecasted release dates so you can see dependencies and capacity bottlenecks, and understand the current situation as well as future activities and their statuses. It also lets you play with different versions of your plan to see how various factors may affect delivery dates.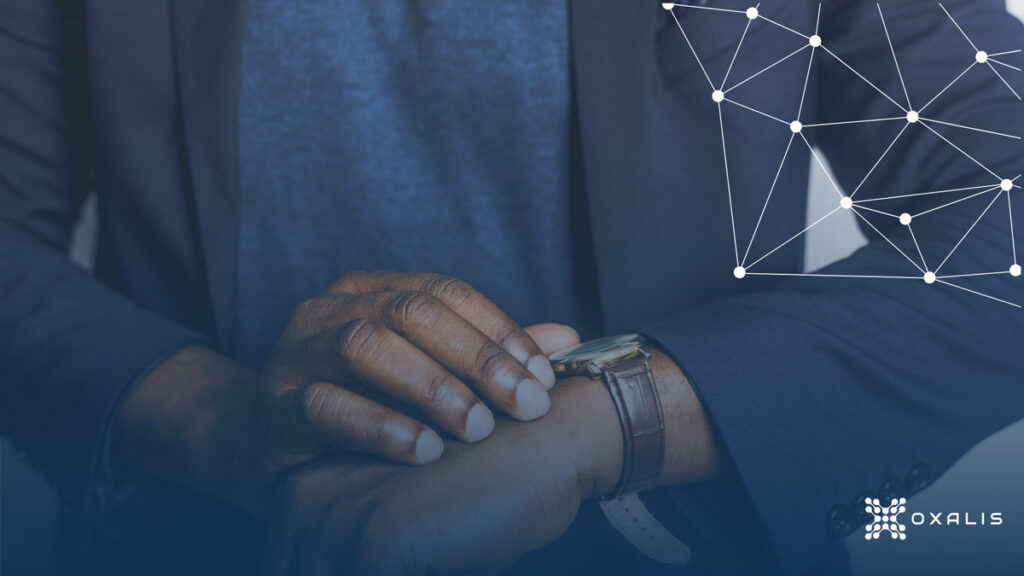 Is planning taking up too much of your time?
Every hour spent creating spreadsheets or Gantt charts is time not working towards releases – and by the time that hour is done, employees have done more work that makes those spreadsheets or Gantt charts out-of-date. Unpredictable factors like holiday plans and illness, or team members being reassigned between projects, can quickly render a static plan obsolete and require inconvenient rework.
Advanced Roadmaps for Jira provides a clear view of who's doing what, and when, showing project progress and backlogs based on real-time data. The moment someone finishes a task early – or misses a due date – you'll see how that affects the rest of your plan. The Teams and Capacity features let you group, filter, and allocate work based on assigned team members and their availability as it changes.
Spending too much time providing updates to higher-ups?
Stakeholders who aren't involved in the day-to-day detail of a plan still need to know who's working on what, and often want meetings to get an update on the current status. Again, those meetings take time away from productive work toward deliverables.
AR enables different views of a plan that are tailored to specific audiences, so each level of management can check real-time status at the level of detail they need, whenever they need it. You won't have to trade off progress visibility for team overhead.
Features in Advanced Roadmaps for Jira
Plans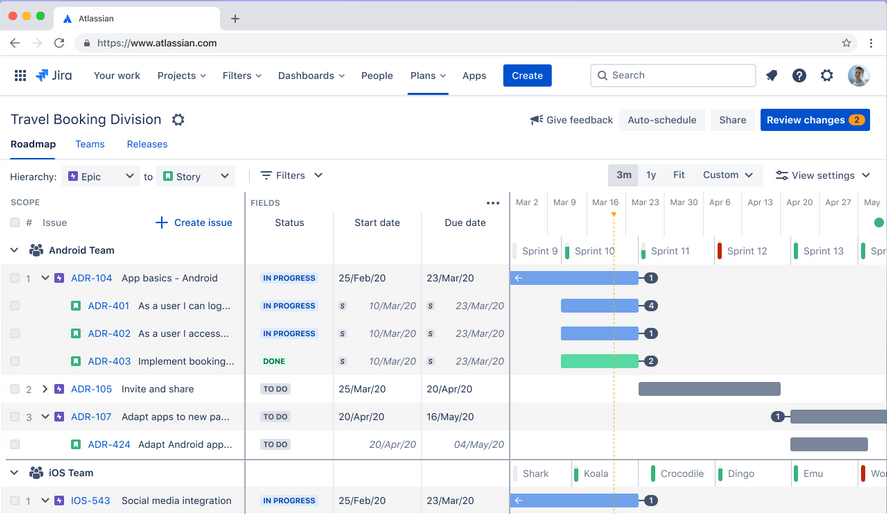 A plan combines the roadmaps of multiple teams working across multiple projects, and ladders them to company-wide initiatives. It provides a shared source of truth that outlines organizational goals and communicates a path for teams to achieve milestones and key results.
The benefit of using a plan is that it establishes the bigger picture and shows how a team's work relates to the work of other teams. It visualizes how each team contributes to broad organizational goals, and enables you to identify potential bottlenecks and conflicts so you can adjust before they cause problems.
Unlimited Issue Type Hierarchy
A hierarchy connects small, process-based tasks to cross-functional deliverables, and escalates them to broad organizational objectives. Depending on how your work is structured, hierarchy levels represent different levels of detail in a plan's scope and show how they're related.
AR allows you to ladder work from multiple teams and projects to company-wide initiatives. With the freedom to create unlimited levels of issue type hierarchy above Epic, your teams and organization can plan smarter.
Saved Views and Smart Filters
Saved views allow you to tailor your plan for different audiences. Customize your plan to emphasize different aspects, then save it as a view that can be easily accessed at any time.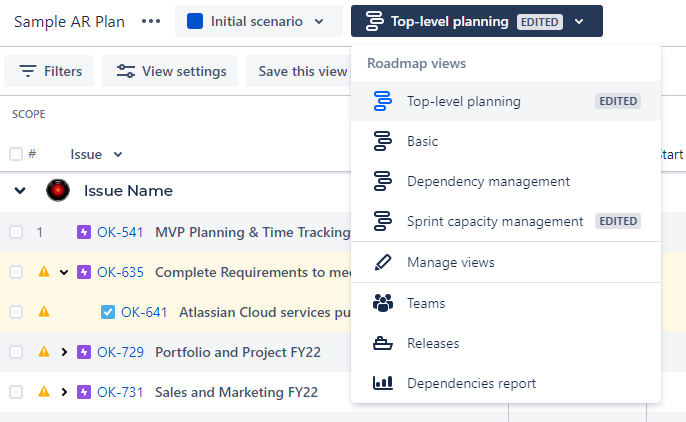 This is particularly useful for large, cross-functional projects, where different stakeholders view your plan with specific concerns or needs in mind. With a single view of important initiatives, you can plan and track how you're making progress on the big picture across multiple teams.
Smart filters ensure you can always share the right data of your roadmap for every stakeholder.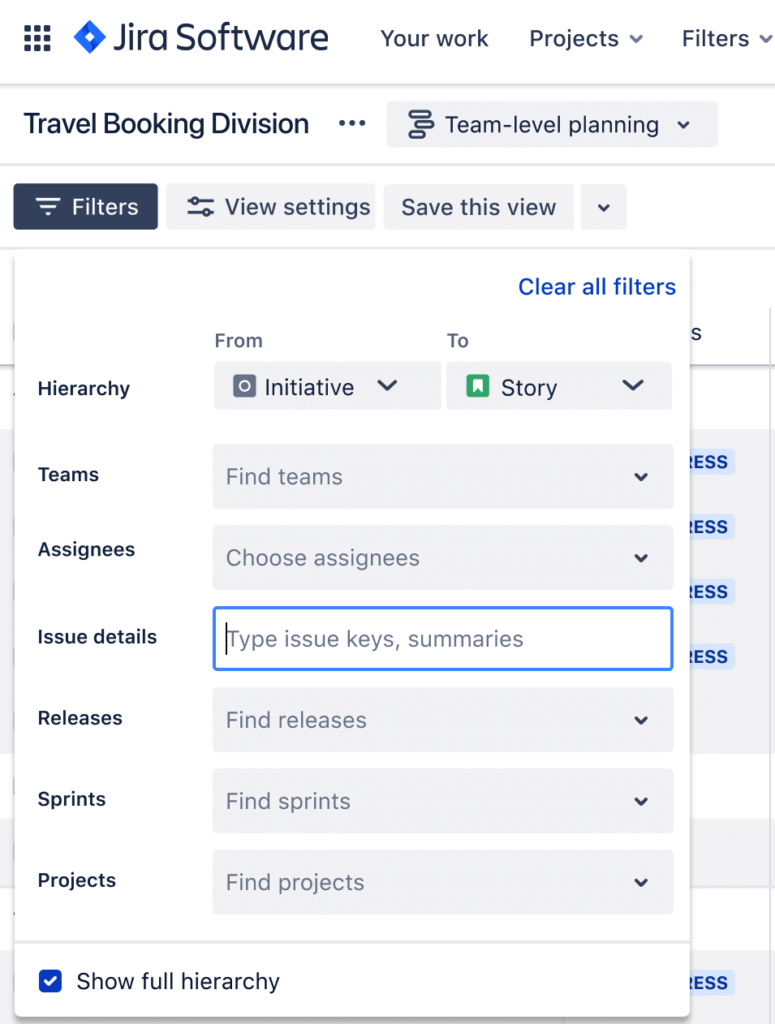 Find and refine your roadmap by searching for keywords and filter by assignee, status, label, or issue type.
Together, smart filters and saved views let you keep everyone at every level up to date on the plan – in the exact way they need.
Dependencies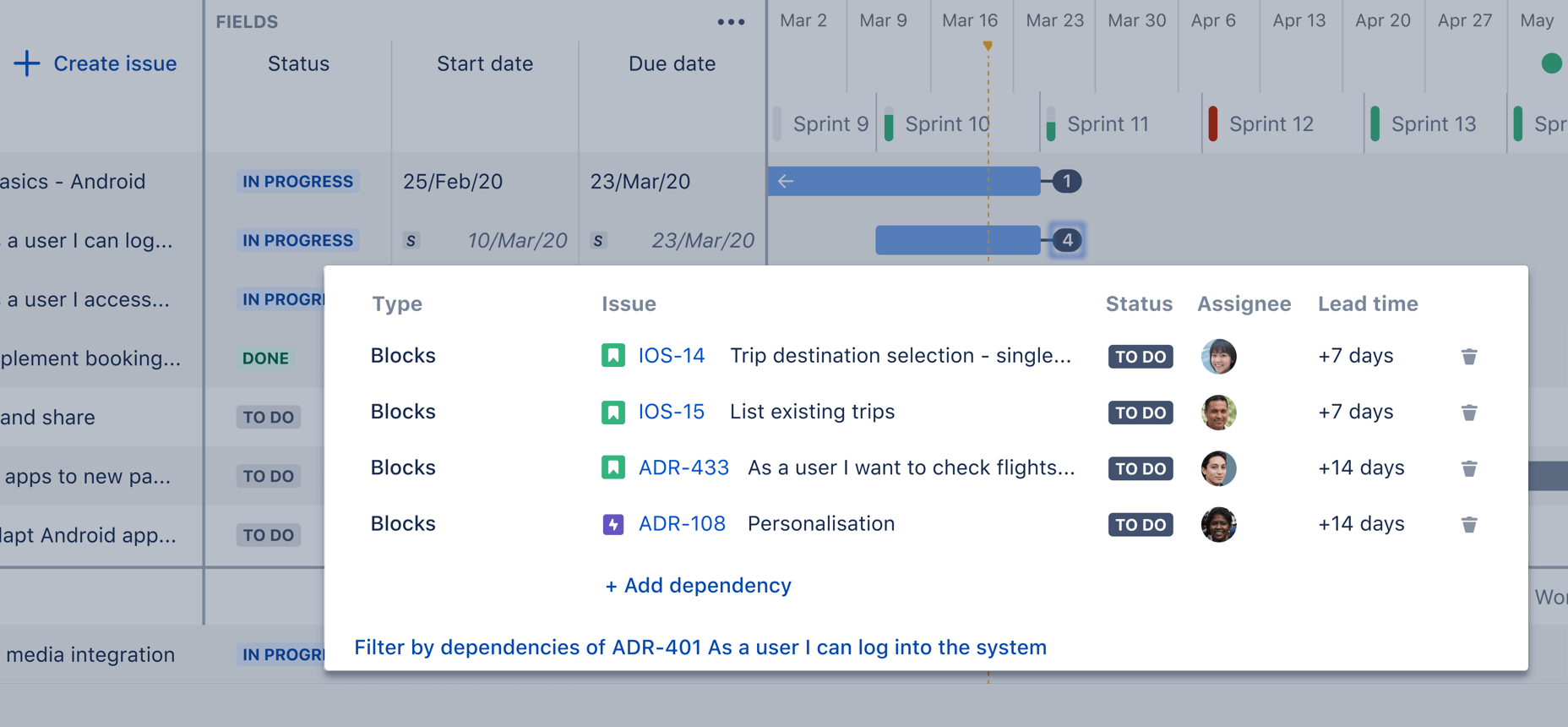 Dependencies show the relationship between issues in your plan, such as contingencies and blockers. A dependency can be incoming or outgoing, revealing when an issue blocks other issues, or is blocked, and what issues to prioritize to ensure that work progresses. They are shown on the timeline by badges, columns, or lines.
Visualizing and understanding dependencies is vital when project or program managers determine a critical path in the roadmap. When dependencies are thoroughly mapped, a team can adapt and plan for alternative paths. Track dependencies across teams, projects, and initiatives to get ahead of blockers across your organization.
You can also view dependencies in the Dependencies report tab, which visually maps relationships between issues in your plan.
Alerting: Advanced Roadmaps will alert you if a team is booked over the assigned capacity, or if a project is past its end date yet still in progress.
Capacity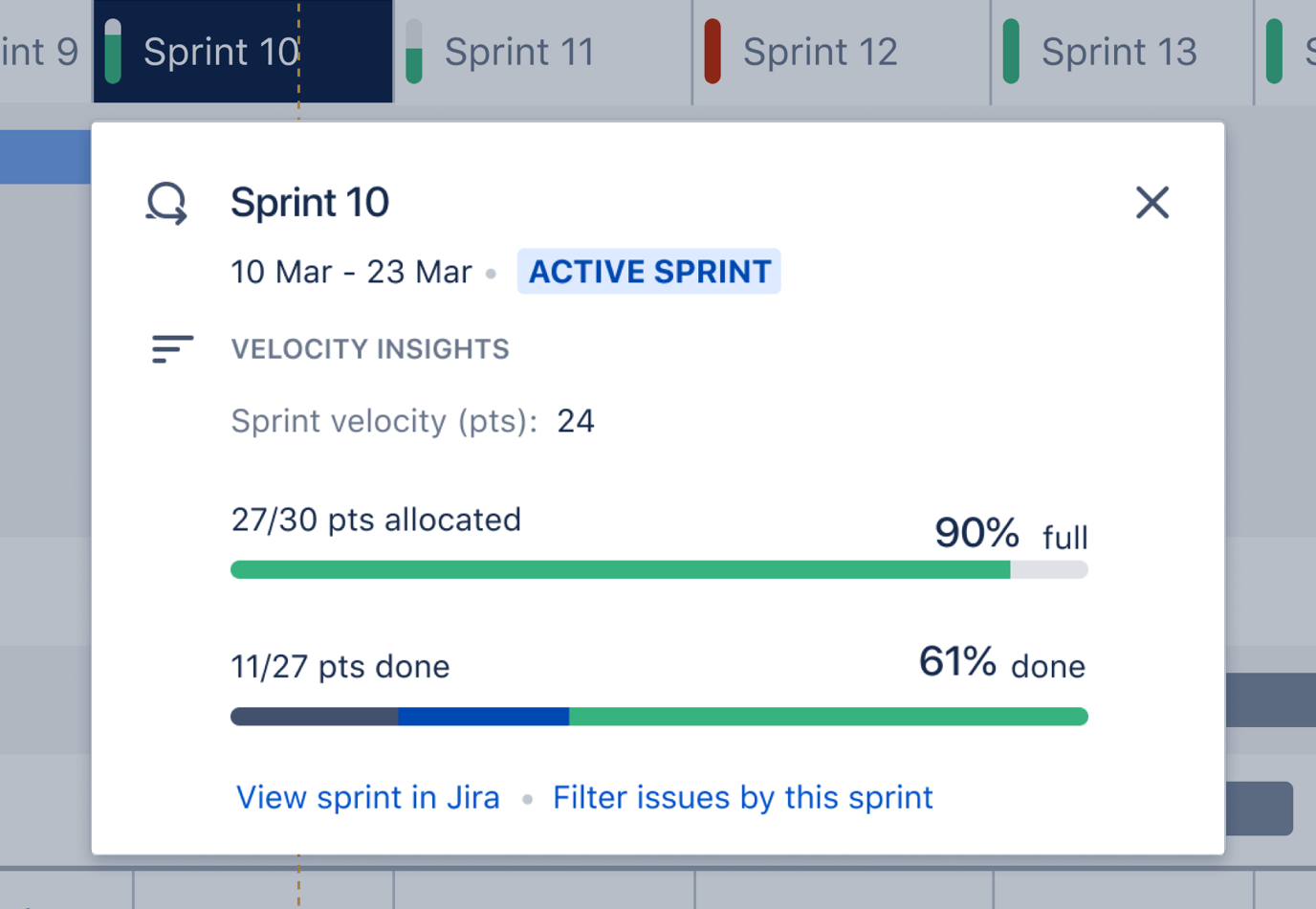 Capacity reveals the units of work that a team undertakes in a given period of time. It can be used to estimate a team's ability to complete work by a particular milestone, and is invaluable for evaluating risk when making key decisions.
Capacity is added to the plan by team and domain leads who regularly assess their team's availability, resource allocation, and the prioritization of other projects. Keep your goals on track by accounting for whether your teams have bandwidth to complete the work they've scoped. See multiple teams' capacity on a sprint-by-sprint basis.
Scenarios
Scenarios allow you to explore alternative paths to milestones or project completion. Planning with different scenarios allows you to adapt with minimal disruption. You can aim for your best case, plan for your worst case, and be prepared for anything in between.
A scenario is like a copy of your plan, complete with its own set of data, and any changes you make won't affect the "live" plan unless you choose to save them to it.
Issue sources and Exclusion rules
Issue sources determine what data will be used in Jira Software to create a plan. They outline the work to be done and the problems you're trying to solve. Issue sources are first selected during plan creation and can be adjusted at any time. They include boards (scrum for planning sprints or kanban for work planning based on available weekly hours), projects, and filters (saved searches in Jira Query Language).
Exclusion rules allow you to refine your plan's issue sources so the most relevant issues are displayed. Depending on your focus, you can set rules to exclude specific issue types, statuses, or releases. You can also adjust how long you'd like completed issues to stay in your plan.
Together, these parameters help you right-size your plan and prevent irrelevant data from cluttering it up.
.
---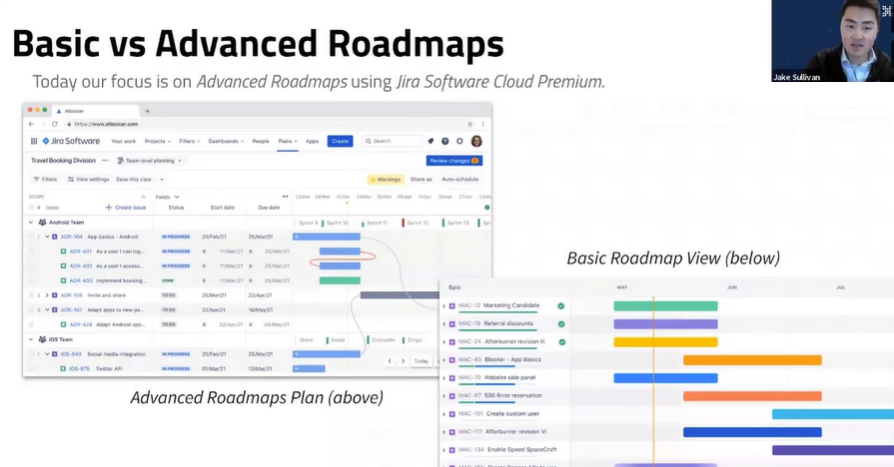 Watch our Jira Advanced Roadmaps Webinar On-Demand
---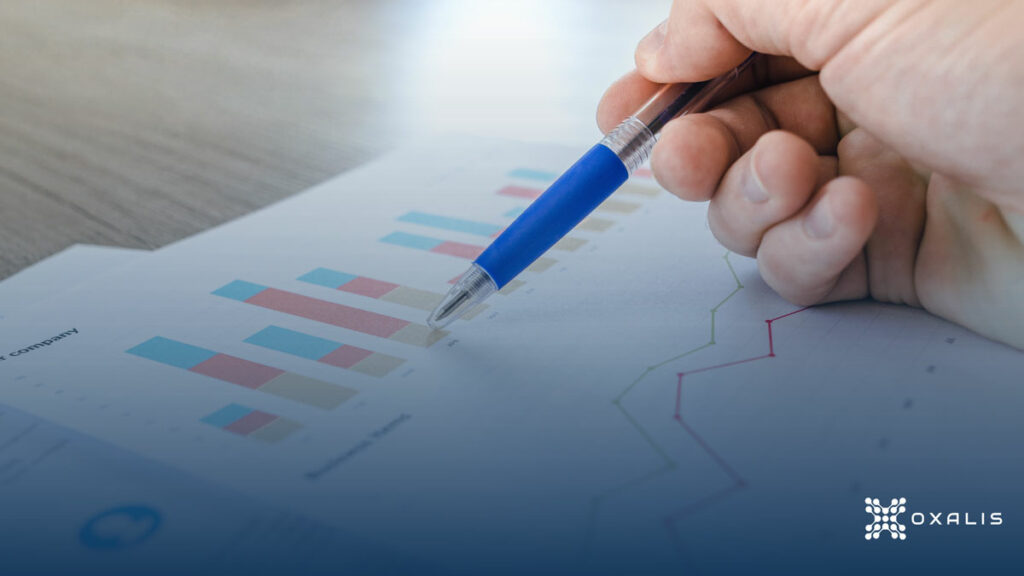 Advanced Roadmaps Compared to Similar Solutions for Jira
As you might imagine for something as vital as planning tools, Advanced Roadmaps is not the only solution available for Jira. Atlassian's marketplace offers a number of alternatives, and here we'll take a look at three popular choices and how they compare to AR.
All these products have a wide array of features, and it's beyond the scope of this article to touch on all of them. We've tried to highlight the significant features that in our experience will affect the most organizations.
BigPicture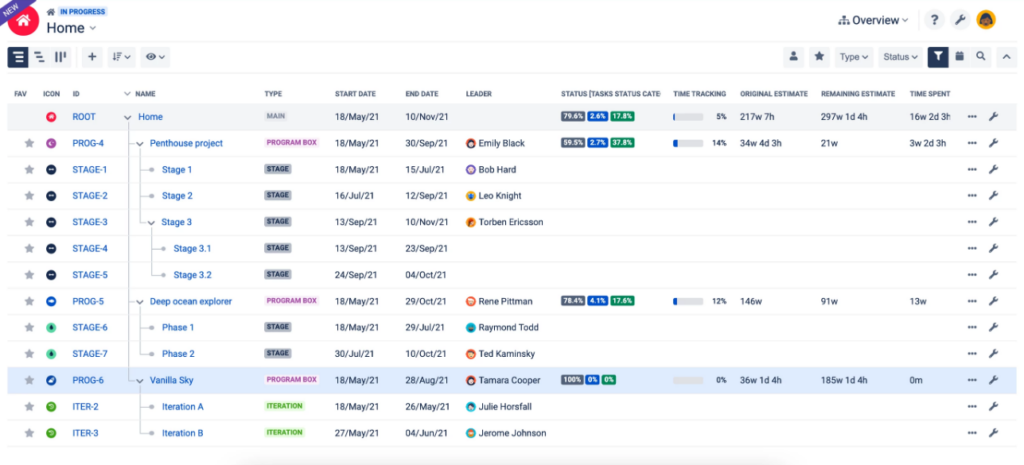 BigPicture describes itself this way: "BigPicture is the leading Portfolio, Product, and Project Management application for Atlassian Jira. It gives managers unprecedented clarity of information, helps them neatly visualize even the most complex initiatives, smartly distribute workload and allocate resources, efficiently coordinate work of teams, easily report on progress, and ensure perfect strategy-to-execution alignment at all levels. The system supports agile, classic, and hybrid management methodologies and allows for combining them freely at the portfolio level. BigPicture is the go-to PPM solution for any forward-thinking organization before, during, or after digital transformation."
Three Basic Concepts
BigPicture is a distinctive solution that can take some time to understand, so the following concepts should give you a good overview.
The Box
The fundamental organizational concept – and data object – in BigPicture is the Box. A Box can be thought of as a fancy customizable data container, or folder, that can contain a full spectrum of project management objects for differing PM approaches (e.g., you can mix Agile and Waterfall), and that can contain other Boxes. The possibilities for Boxes include: SAFe ART, Portfolio, Task, Resource, Risk, Scrum project, stage, iteration, and more. Each level of your Box hierarchy comes with its own set of views on the state of the work in that Box. The point being, at each level you can get "the big picture" in a variety of ways, such as that level's own Gantt chart, or Scope overview, etc. — and each of those views can be customized. BigPicture comes with a set of built-in Box types, but you can create your own. Each Box type has its own default Status as well as one or more default parent Box types, enabling default hierarchies.
The Task
In BP, all Jira issue types are called Tasks. Separate from the Box hierarchy is the Task hierarchy, which is an ordered list of elements BigPicture uses to determine the hierarchy. You can use built-in elements like Project, Epic, Version, Component, and Sprint, or you can use a Jira link type to define the parent/child relation. By default, the Task hierarchy is defined per Box type, but an individual Box can be configured with its own Task hierarchy.
The Module
A Module is like a specialized filter that shows a distinct view of a subset of the data in a Box, such as Overview, Gantt, Scope, Board, Roadmap, Resources, Team, Risks, Calendar and Reports. Each module can be turned on or off for each Box type.
As an example, the Resources module displays which individuals and teams have been allocated to what, and you can freely change their allocation or the tasks they are assigned to directly in the add-on. These changes are synchronized not only with Jira issues but also with other relevant modules like Gantt.
Putting Them Together
When you combine the top-level organizational capacity of Boxes and the Box hierarchy with the issue-level organization of the Task hierarchy, and the variable choice of Modules, it should be easy to see how BigPicture could be customized to build a solution that fits your organization's needs fairly well. Of course, with great flexibility comes great configuration setup time, so be realistic about whether your organization and teams will be able and willing to put in the time; paying for a highly flexible solution but not using that flexibility fully can be a waste of money.
BigPicture Server vs. Cloud
BP Cloud depends on the functionality and API of Jira Cloud, which do not offer everything Jira Server offers, so there are a number of relatively minor features lacking from BP Cloud. These include: in the Gantt box type's Scope Module, the Detail View; the "status" field cannot be edited inline; there are no JQL hints as you type in Search Box and Quick filters.
For the full list, see the BigPicture documentation.
---
BigPicture vs. Advanced Roadmaps: Key Differences
BigPicture Pros
Allows multiple management methodologies and frameworks (e.g. Waterfall and Agile) in the same context, rather than having to choose one for each project as in AR.
The ability to specify PTO including holidays and vacation time, which AR lacks.
XML and CSV exports are available, whereas AR only has CSV.
Comes with a REST API, which AR does not – though Jira does.
BigPicture Cons
The Kanban board is underdeveloped compared to the Scrum board; each type is equally well-developed in AR.
The estimated time in Jira issues is not pulled through, though Story points are.
Enterprise version
BigPicture Enterprise is an "expansion pack" that adds a handful of useful features onto BigPicture. Some of these additional features include: more preconfigured Box types since BP comes with only three (the additions include Agile project, Classic project, Hybrid project, Portfolio, Program, SAFe, and more), unlimited custom Box types, ability to relabel modules, unlimited scenarios per Box. Generally, we find that BigPicture Enterprise isn't worth the additional cost, especially for teams who have a standard and consistent usage of Jira.
BigPicture vs BigPicture Enterprise
Big Picture Enterprise has additional features BigPicture does not offer, such as:
Additional stock Box types, including Portfolio, Waterfall project, Hybrid project, Agile project, along with the freedom to configure your own Box types
Tempo and Trello integration
Multi-level rollup (project up to a program)
View and report on multiple programs at once
Unlimited configuration
Configurable module names
Unlimited what-if scenarios
Read More
For more information on BigPicture, start with the app's page in the Atlassian Marketplace, which contains links to BigPicture documentation and more.
Structure.Gantt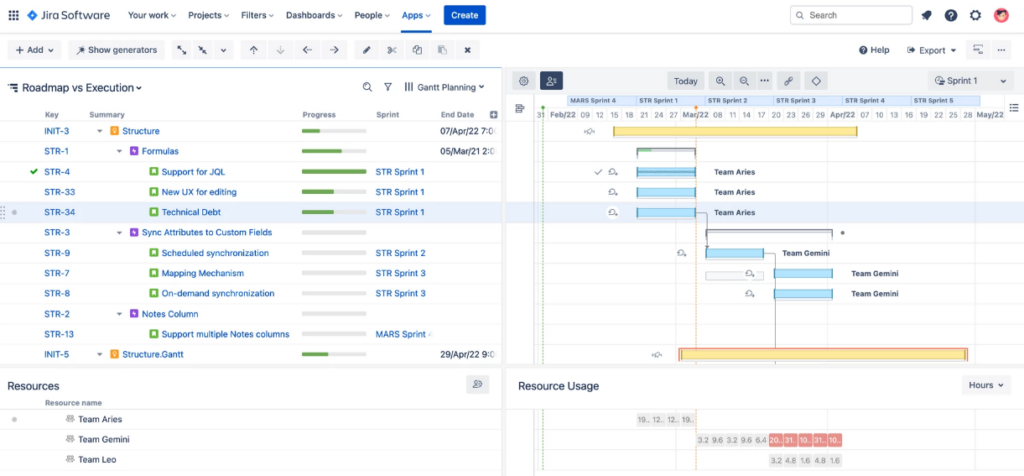 Structure is a Jira plugin that uses real-time issue data to easily visualize and track the status of multiple projects, across an entire portfolio. Within Structure, work can be grouped by and filtered on field values to organize information based on common themes or groupings.
The extension Structure.Gantt ("S.G") – a separate product – provides additional modules and functions, including the Gantt and Resource views. S.G allows progress to be visualized through the use of Gantt charts by issue to identify potential problems or sticking points. The Resource module shows resource allocation by a user based on previously defined capacity metrics to help visualize resource capacity across the organization. Without S.G, Structure isn't a viable alternative to Advanced Roadmaps for Jira.
Structure.Gantt enables new components: a Gantt chart and a Resource Planning view.
Scheduling: S.G charts allow either Automatic or Manual Scheduling. Automatic Scheduling uses the Project Start Date, Issue Durations, and Dependencies to determine how the issues should be scheduled in a waterfall. Manual Scheduling places issues on the Gantt chart based on their Due Date and Duration.
Resource Planning: Adds to the screen a list of users and a calendar view of their assigned work based on duration.
Key Concept: Structures
Structure is so named because one of the key features is a hierarchical arrangement of Jira issues in table format, called a 'structure.'
Structures can be defined manually, or using preset choices like traditional agile hierarchy or issue status, or using dynamic generation mechanisms like JQL searches and boards. Each structure can be modified with grouping, filtering, and sorting, and can be extended to include child issues. Structures display as tables, with issues for rows and issue data for columns; in addition to Jira fields, column types include Progress, Totals, and Formula.
You can create a private version of a structure to play around with, and save a snapshot of that private version called a Perspective which you can share with other users or save as a bookmark for future use. Structures can also be grouped into folders for ease of organization and navigation.
Highlighted Features
Scaled Agile Implementation: scale more smoothly, by showing the essential information on any level, be it portfolio, program, or team.
Unlimited Hierarchy: The ability to automatically apply the issue hierarchy as defined in Jira. Users can also create their own hierarchies manually to align to personal preferences for issue layout within Structure.
Portfolio Views: Issues can be pulled from multiple or all projects within Structure, which provides the ability to visualize all important issues and milestones across the entire organization, in one place.
Pre-Set and Custom Templates: Save time and effort by creating Structures as templates for repeated use. Users can easily clone Structures to continue building on the base configuration for different purposes or views.
Visualize Relationships: View dependencies and issue linkages with visualized relationships. Create new dependencies or visualize those in existence with drag and drop functionality.
Aggregated Field Values: Sum up all time spent on issues in a project or in an Epic, useful for comparing high-level estimates with actual time logged.
---
Structure.Gantt vs. Advanced Roadmaps: Key Differences
Structure.Gantt Pros
Due date is calculated using task duration estimate and capacity, whereas Due Date is a separate field in AR. This is mostly a matter of preference.
Rest API available, which AR lacks.
Customizable calendar allows the ability to include workday exclusions to represent PTO; AR lacks support for PTO.
Structure.Gantt Cons
Due date is calculated using task duration estimate and capacity, whereas Due Date is a separate field in AR. This is mostly a matter of preference.
In order to use Gantt charts and engage in resource planning, you have to pay for the Structure.Gantt product, which costs as much as Structure. AR, of course, is an all-in-one solution.
Dependencies are displayed on an issue by issue basis, not by resource; AR can link projected capacity to demonstrate dependencies.
Capacity is tracked through issue status and issue related progress, not by individual or team resource; AR offers some ability to manage capacity on an individual level.
IE browser is not supported.
Structure Server/Data Center vs. Cloud
The Cloud version lacks a number of features present in the Server and Data Center versions, including:
The maximum structure size is limited to 10k rows.
Inline editing is not available for some fields.
Sharing of Perspectives is unavailable.
Users cannot search for structures by owner / permissions.
Issues from all projects are available to all structures.
All users with access to the app can create/edit structures.
For a fuller list of the differences, see the Structure documentation.
Read More
For more information on Structure and Structure.Gannt, start with the Atlassian Marketplace's pages for the app and for the extension, which contain links to documentation and more.
Tempo Planner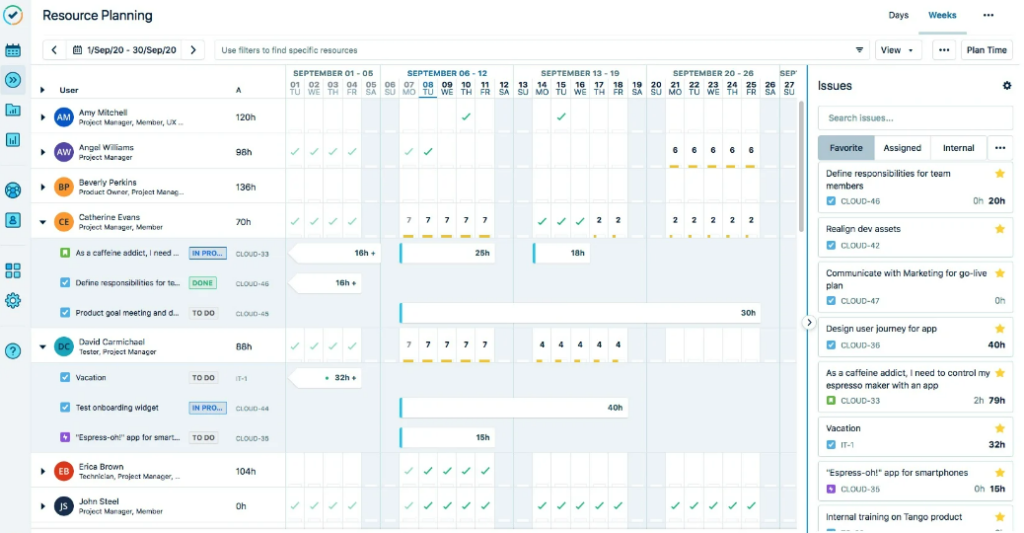 Tempo describes its Jira app this way: "Tempo Planner is a capacity and allocation tool, perfect for project teams with strict deadlines where resources are allocated based on availability, role, and more." So that should give you a sense for where it focuses as a solution.
Tempo Planner ("TP") is a more targeted product than the others we're examining, focused on enabling users to allocate the time of resources against tasks and projects. Within that wheelhouse, it offers good flexibility and options. If you're looking for additional functionality like managing Work Breakdown Structures or planning across a larger scale like a project or initiative, TP may not meet those needs. In fact, TP uses the word "plan" to refer to a timeline of work allocated for a resource, and NOT a larger scale assembly of those timelines for a project or initiative.
Note that if you're already using Tempo Timesheets for Jira, you'll get more out of Tempo Planner than if you're using another solution for time tracking/reporting.
Most Common Use Cases
According to Tempo, its Planner product is used most often for these use cases:
Resource Capacity: Balancing workloads and understanding current resource allocation.
Estimate Need for New Projects: How many more new initiatives can you fit into your schedule, and does your team need more projects.
Allocate Resources: Assign resources to tasks based on roles, availability, or teams.
Measure Against Plan: Compare planned time to actual hours logged, with easy reporting to add/remove staffing (requires Tempo Timesheets).
Learn and Improve Efficiency: Look back at previous projects to better estimate future projects, including project profitability.
Highlighted Features
Plan multiple scenarios using actual hours pulled from Tempo Timesheets (if you use it).
Rest API available as well as export/import options to CSV and XML.
Schedule individuals and teams on a project, task, or ticket level. Allocate or request resources for high-impact initiatives while ensuring workloads are balanced and realistic.
Track the allocation of every team and user for weeks or months into the future.
Allow multiple users to plan time on the same issue, and filter any set of users you need.
Leverage various Resource Planning views to quickly see the current state of all projects and resources. Use the Capacity Report to effortlessly review several commitments at once and simplify progress monitoring.

---
Tempo Planner vs. Advanced Roadmaps: Key Differences
Tempo Planner Pros
Full, easy integration with Tempo Timesheets, which provides a number of advantages over Advanced Roadmaps, like planning with actual work hours vs. estimates.
Filters provided for resource search, resources listed with name, role and discipline; AR has capacity reports capacity by team, but not the individual resource (though there are partial workarounds).
Rest API available as well as export/import options to CSV and XML. AR only offers export as CSV, and no API.
Holidays and PTO included in resource capacity, which AR lacks.
Tempo Planner Cons
Lacks the ability to plan with issue hierarchies such as Work Breakdown Structures – planning is focused on allocating time to resources. Issue hierarchies can be created using links in Jira, and then the issues can be imported to create plans, but there's no way to manipulate the structure in TP. AR, of course, being built in to Jira, gives you full access to issue hierarchies.
Limited ability to view cross project dependencies by resource; a partial solution is possible with filters and reports, whereas AR offers the ability to link projected capacity to demonstrate dependencies.
Changes to Jira issues made in a plan are not synced back to Jira.
No Gantt charting, which AR has built-in.
Tempo Planner Server vs. Cloud
The Server version has a number of features lacking in the Cloud version:
Members can be added to a Team using Jira groups.
Member permission roles can be added to a Team using Jira groups.
Staff members can be organized into roles, locations, working schedules, and holiday schemes.
Cloud has only Capacity Reports for teams, whereas Server can also report on staff capacity by role, user, location, program, account, and project.
Read More
For more information on Tempo Planner, start with the app's page in the Atlassian Marketplace, which contains links to TP documentation and more.
Solution Comparison Table
Note: This table serves as an overview, but should not be relied on for purchasing decisions. Always identify your organization's and team's must-haves, and enlist expert assistance to determine for certain – and at the level of detail you need – whether a solution meets your needs.
Items
BigPicture
Advanced Roadmaps
Tempo Planner
Structure + Structure.Gantt

Modules
Roadmapping (planning)
√
√
Limited capacity for large-scale planning
√
Gantt chart
√
√
√
Resources
√
√
√
√
Teams
√
√
√
√
Work Breakdown Structure
√
√
√
Reporting
√
√
√
√

Hierarchies (Work Breakdown Structures)
Unlimited hierarchy depth
√
√
√
Configurable views
√
√
√
Filtering
√
√
√

Selected functionalities
Are portfolio-, program- and project-level plans (roadmaps) linked together?
√
√
Sync- and re-sync with Jira
√
N/A
√
What-if scenarios (sandbox before committing changes)
√
√
√
Track progress of projects/programs
√
√
√
JQL filters
√
√
√
Dependencies between issues
√
√
√
√
Milestones / Releases
√
√
Drag & drop tasks into plans
√
√
√
√

Resource planning
Skills
√
√
√
Story points
√
√
√
√
Capacity planning
√
√
√
√
Holiday plans
√
√
√
√
Vacation plans
√ by adding exceptions to team members
√ by adding exceptions to team members
√
√

Project management paradigms / methodologies
Project/program-level management
√
√
√
Agile (Scrum & Kanban)
√
√
√
Portfolio-level management
√
√
√
Mixed methodology teams (Scrum/Kanban)
√
√
Iterations (Scrum)
√
√
√
SAFe®
√
√
√
Waterfall
√
√
√
√

Import/export features
API
√
Jira has an API, but AR does not
√
√
Supported file types
Export to csv; import available through Jira

csv, xls, xlsx, pdf

(a) xls, printable page – with Structure for Jira

(b) pdf, svg – with Structure.Gantt
Sample features
No export or import to BigPicture is possible without paying for the extension
BigTemplate.

Share a read-only link to a plan or embed an iframe.

Export/import plans from team timelines to csv files.

(a) You can download the structure that you see on the screen as an XLS file.

(b) You can produce a PDF or SVG file with your Gantt charts using configurable export.

Business data & Annual pricing
500 users

Bigpicture: $10,795 BigTemplate $3,745

$7705

$9020, Gannt.Structure $2655 = total $11,675
Jira Data Center, 100 users, Atlassian Marketplace

Bigpicture: $3,750 BigTemplate $625
1-500 users in Jira Software DC $42,000

$3300

$2780, Gannt.Structure $900 = total $3,680
Jira Cloud, 500 users

BigTemplate $3,745
Jira Software Premium: 500 users $51,000

$7705

$9,020, Gannt.Structure $2655 = total $11,675
Developer

Appfire (Platinum Marketplace Partner)

Atlassian

Tempo (Platinum Marketplace Partner)
ALM Works (Platinum Marketplace Partner)
Pricing is as of March, 23rd 2023
Recommended blog posts
Contact Us
As you know, Jira's Advanced Roadmaps features and capabilities are complex. But that doesn't have to mean AR has to confusing for your business. Oxalis is an Atlassian Platinum Solution Partner, which means we can help guide you through these services and best determine the options for your business: