How you work today is not going to be how you work tomorrow. We all know there will be many challenges ahead for businesses in 2023 and beyond. More people are working from home and teams are distributed across the globe. How can you keep these distributed teams connected and operating at maximum efficiency?
Are you able to rest easy knowing your data is secure? Technology is confusing. We get it. And now more than ever, technology needs to seamlessly and effectively work for your business without disrupting your day-to-day and slowing you down. How can you be assured your tools and your systems will continue to deliver results that work?

Let's dive into our team's Top 5 projected business trends your business can expect in 2023 and discover these trends, challenges and potential opportunities.
5 Biggest Business Technology Trends in 2023
1. Keeping distributed teams connected. Optimization.
2. Data security
3. Accelerated digital technology transformation
4. Combating inflation and supply chain security
5. Sustainability technology
1. Keeping distributed teams connected. Optimization.
Nowadays, keeping distributed teams connected demands new ways to collaborate.
Being on top of your information management is essential for any company of every size. Your business needs scalable, accessible, and powerful systems. When you implement technology systems and tools effectively and optimizing them, you'll be able to automate tasks, improve and streamline processes and increase efficient communication.
Reliable IT systems are vital for businesses to stay competitive. You keep your edge by improving data-driven decision making and maintaining the value integrity of AI systems. At Oxalis, we're dedicated to helping you lead more efficiently and effectively so your company can reach new heights. With our expertise, you'll be able to overcome staffing gaps and stagnation and keep moving forward toward success.
2. Data security
Okay, this is nothing new. But with the rapid pace of change in the workforce these past few years, it's no surprise this one made the list.
The rapid change of technology advancements in the workplace has indeed spearheaded change, produced pros and cons, and challenged the norm; this in turn has negatively accelerated threats to personal data. Protecting data for your business and those you serve is no longer an option or a secondary thought for businesses, but an integral part of the day-to-day operations affecting upcoming transactions and the future stake of your company.
---
In case you're still considering if technology consulting is a good fit for your teams, consider these statistics:
"The growing need for near real-time insights, compliance with data residency and privacy regulations, uninterrupted and reliable operations, and security of centralized environments, combined with an appetite to move away from massive infrastructure investments, drives tremendous demand for edge to bring compute and storage much closer to where the action is…"

Bhargs Srivathsan, partner, McKinsey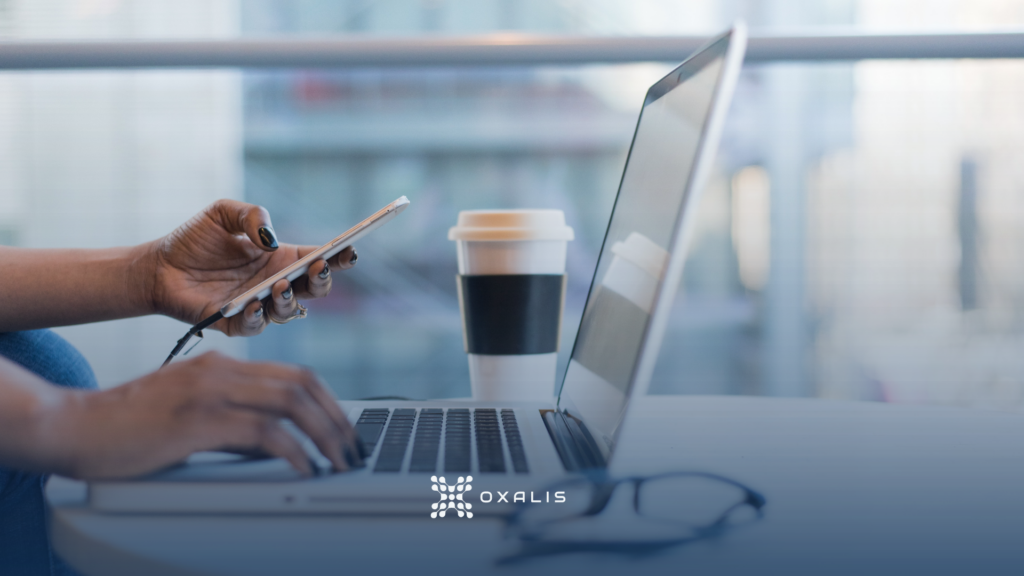 3. Accelerated digital technology transformation
Industries are exposed to changes resulting from technological innovation and the diffusion of new technology-enabled business practices. Scaling agile is a complex, multidimensional topic. It involves changing people's (skills and mindset), practices (rituals and habits), and their tools. Most organizations struggle to scale agile due to a multitude of factors, but the most common one we see is general confusion of how to utilize the tools and methods to best fit their current business model and scale with them into the future.
If you're looking to plan, deliver, and track progress across your teams at scale, utilizing agile methodologies can be a good starting point.
To maintain a high level of innovation, organizations must deliver customer solutions faster and more reliably – a properly scaled agile methodology makes this possible.
Watch our Agile at Scale Webinar On-Demand
4. Combating inflation and supply chain security
According to KPMG's "The supply chain trends shaking up 2023":
"In 2023, amid these disruptions, there will likely be some key supply chain trends to manage. Managing your organization's response to these can be a critical opportunity in the year ahead. At KPMG, from within our Global Operations Centre of Excellence, we firmly believe that: nations will be skeptical about cross-border trade cooperation; cyber criminals will ramp up activity; there will be key material access turmoil; manufacturing footprints will change shape; retail and distribution supply chains are morphing rapidly; supply chain technology investments will accelerate…"
While we all know the disruption to supply chains is here to stay in 2023 and beyond. So how can your business stay ahead of the curve and utilize the supply woes to your advantage?
The phrase "risk resilience" is one that we've seen across multiple industries. What is risk resiliency? In business terms it means having the infrastructure in place to manage, track measurable data, and plan for risks, not just adapting to them.
According to a Forbes article by Richard Howells, "2023 Supply Chain Predictions: Resiliency, Sustainability And Visibility Set New Expectations":
"Building a resilient supply chain is an ongoing process, and we expect organizations to create long-term supply chain resiliency to counter the increasing complexity and hyper-connectedness of today's global business environment,"…

https://www.forbes.com/sites/sap/2022/12/15/2023-supply-chain-predictions-resiliency-sustainability-and-visibility-set-new-expectations/?sh=4e07595a52cd
5. Sustainability technology
How do you pursue sustainable technology?
We know that technology impacts all areas of every business, according to McKinsey & Company, and in the process of digital transformation, there are five areas of risk for new technology implementation:
Business: Taking primary responsibility for soundness and application of data ethics and maintaining a data-driven culture
Society: Safeguarding societal values from business actions and maintaining internal awareness about the societal duty of the organization
Operational risk: Establish robustness of processes and control and mitigate operational risk
Compliance: Ensure compliance with a data-driven culture, regulations, and internal policies
Legal: Proactively advise business lines and the rest of the organization with legal matters
According to Gartner's there are 10 technology trends for 2023.
Technology is confusing. We get it. And now more than ever, technology needs to seamlessly and effectively work for your business without disrupting your day-to-day and slowing you down.
---
Do these situations sound familiar to you?
Your team's technology planning takes up too much of your time, hindering work productivity.
There are pitfalls in your the overall digitalization strategy
Your team is looking to work in a complete agile environment
You're looking to improve your workflows and adopt efficiency for your teams
Our team is passionate about providing cost-effective, force-multiplying solutions for the Maritime, Government, Healthcare, Aerospace, and Manufacturing industries.
We solve our clients' problems (every – single – time)
And we are proud to work alongside you to get the job done right the first time.
Our products adapt to your industry's needs today and into the future.
Oxalis' most recent case studies
| | |
| --- | --- |
| Company | Principle results achieved |
| Lucid Software | Migrate +800 users, saving +25% engineering time |
| Mineral AWS Migration | Deploy a fully scalable AWS cloud architecture. This migration enabled business expansion and revenue. |
| Starfish | Hosted Compliance in Cloud |
How can Oxalis help your business?
There are many challenges ahead for businesses in 2023 and beyond.
We helped multiple customers with our technology solutions to achieve:
Improve data, infrastructure, and processes security
Increase capacity for teams to focus on strategic goals
Adapt easily to technology constant changes
Adopt Agile & DevSecOps methodologies
Workflow automation to increase efficiency
Develop high-quality experience
Improve internal and external communication while avoiding silos and pitfalls
Expand operational efficiency
Drive growth collaboration
Protect and develop knowledge management across teams
While all problems need solutions, they also need a guide who has your back and a foolproof plan to get you to where you want to go.
Implement technology with confidence without disrupting your day-to-day business. See which cutting-edge, battle-tested, AI-driven tools work best for you.
Streamline your workflow, build a competitive advantage, and scale your enterprise with your trusted technology solution consultants. We are your technology consultative experts you can trust to get the job done right the first time.
Contact Us