What is OSRS Project Configurator?
OSRS Project Configurator enables project administrators to manage and maintain the most common project setup and maintenance tasks in the Oxalis Ship Repair System (OSRS) including:
New project setup
Manage project specific Checkpoint callout and CFR distribution email lists
Create and update work items
Update Superintendent/APM work item assignments
Allow project administrators to close completed availabilities to declutter the project lists for users.
TIP Entry, Required Report, and other imports.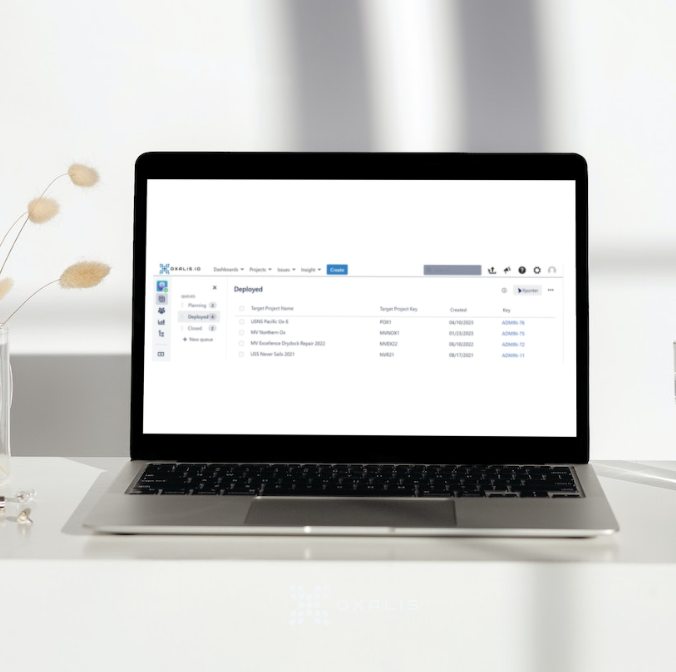 OSRS PC is Oxalis developed functionality that is easily configurable to meet the needs of all customer systems. Once implemented,
Oxalis will complete training for your project administrators on how to use the functionality to ensure your teams are successful.
(As show in the image to the left) Centrally Manage Availabilities via the OSRS Administration Page.
Why are we doing it?
We want to empower OSRS Customers to easily manage their own system and projects and eliminate the overhead of having to email Oxalis Support to accomplish common administrative tasks. The OSRS Project Configurator tools decrease the amount of time it takes for OSRS to be updated with the necessary changes and reduce the potential for communication errors and manual errors made when implementing changes.
What are the benefits?
Improved customer satisfaction by accomplishing common tasks independently and reducing the time to implementation, without requiring a support request to Oxalis Support.
OSRS Customers can create new projects on their own. OSRS Project Configurator customers are setting up and deploying new project in less than 15 minutes.
Common ongoing project administrative updates are implemented much faster. OSRS Project Configurator users are creating new work items and updating distribution lists in less than 5 minutes.
Complete TIP Entry and other imports of fewer than 1000 records independently, following easy-to-use templates, to reduce the time it takes to get your information in the application.
---
What is Oxalis Ship Repair System (OSRS)?
An efficient and innovative solution serving your mission for fleet maintenance and readiness.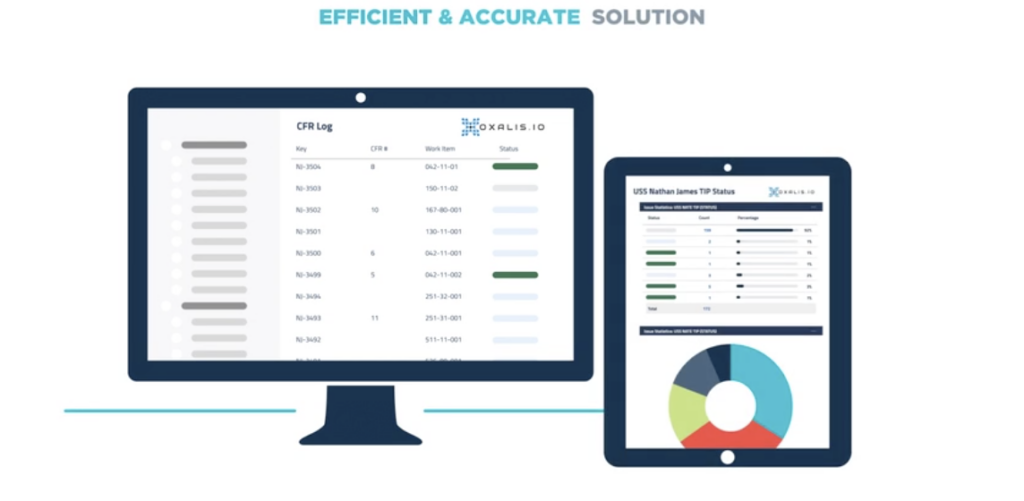 Transform your process
Oxalis Ship Repair System is a purpose-built government and commercial ship repair operations management software program. Transform your process with a centralized, organized system that both harvests and utilizes your data to optimize and streamline your maintenance and repair operations.
Learn More about the OSRS Project Configurator
Get started with the expert team at Oxalis today.