Did you know that Atlassian Cloud Enterprise is the most advanced cloud offering for Jira Software, Confluence, and Jira Service Management. Start working with greater flexibility and agility while providing your administrators with centralized tools to maintain security and compliance across the entire organization.
Scale globally while ensuring the highest standards of reliability with Atlassian Cloud Enterprise. Standardize your various Atlassian products onto a purpose-built cloud platform so you can cost-effectively scale, while also letting your teams customize based on their needs. Designed to mirror the way your company is structured, Cloud Enterprise allows your organization.
Multiple instances are often provisioned for independent business units, acquired entities or to keep data pinned to specific regions for compliance or to customize based on project configurations, marketplace apps and more.
With Atlassian Cloud Enterprise, access a centralized hub to manage users across product instances, apply security policies, get usage insights and manage billing. It also allows you to test and control how product configuration changes get rolled out to end-users so you can apply your existing change management practices.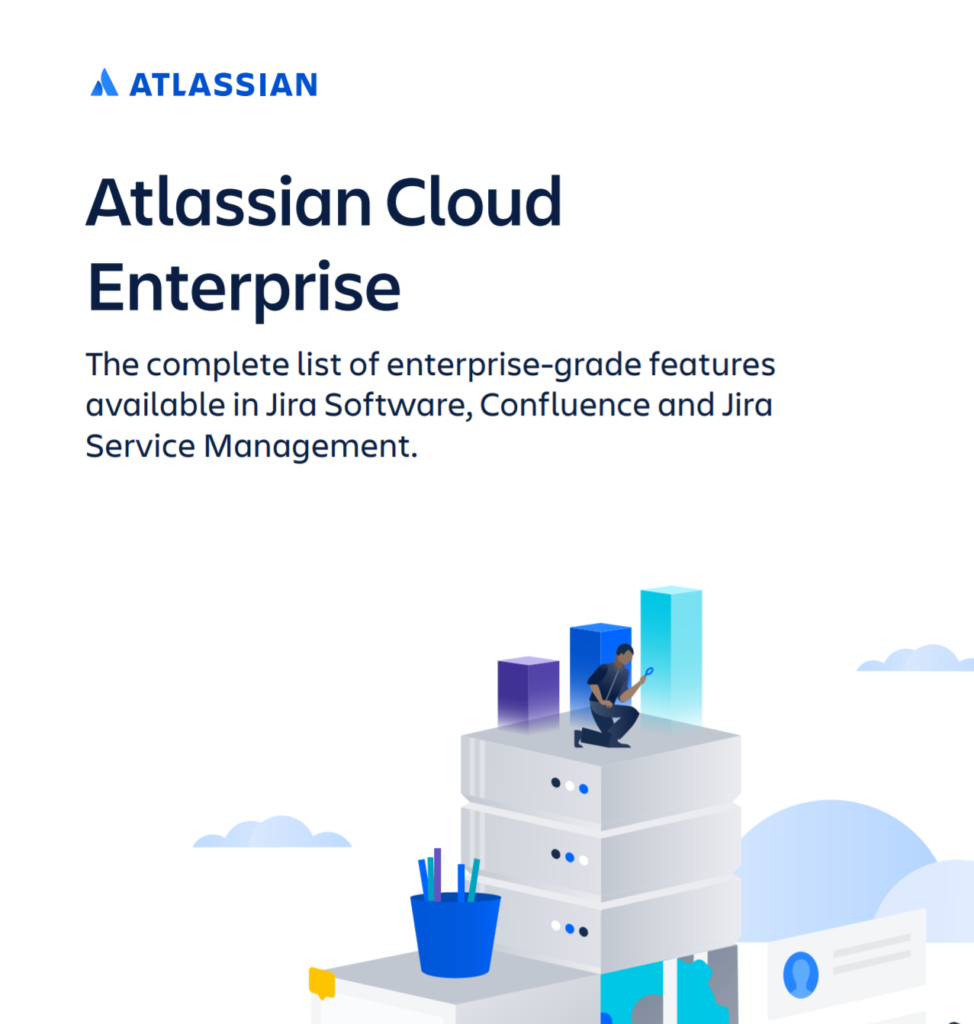 Atlassian Cloud Enterprise, what's inside:
Scale globally in your business while ensuring the highest standards of reliability. In this whitepaper you'll learn about:
Cloud enterprise benefits you'll get
Atlassian security certifications
Governance controls
and more…