Portland, OR – Atlassian awarded their Partner of the Year 2019: Rising Star AMER Award to oxalis.io, recognizing their exceptional efforts in developing new business, thought leadership and products and services offered by Atlassian.
"Atlassian is thrilled to recognize and honor our 2019 Partner Award recipients", said Martin Musierowicz, Atlassian's Head of Global Channels. "Solution Partners are instrumental to our customers' success and we are excited to be able to highlight some of our top partners who are going above and beyond to support customers and provide Atlassian services."
"We are greatly honored to be recognized as a Rising Star." said Jon Malanche, founding partner of Oxalis. "To be recognized in this way is a testament to the value these solutions bring when coupled with Oxalis's product methodology. Atlassian is a great partner and we're excited to continue to grow our relationship."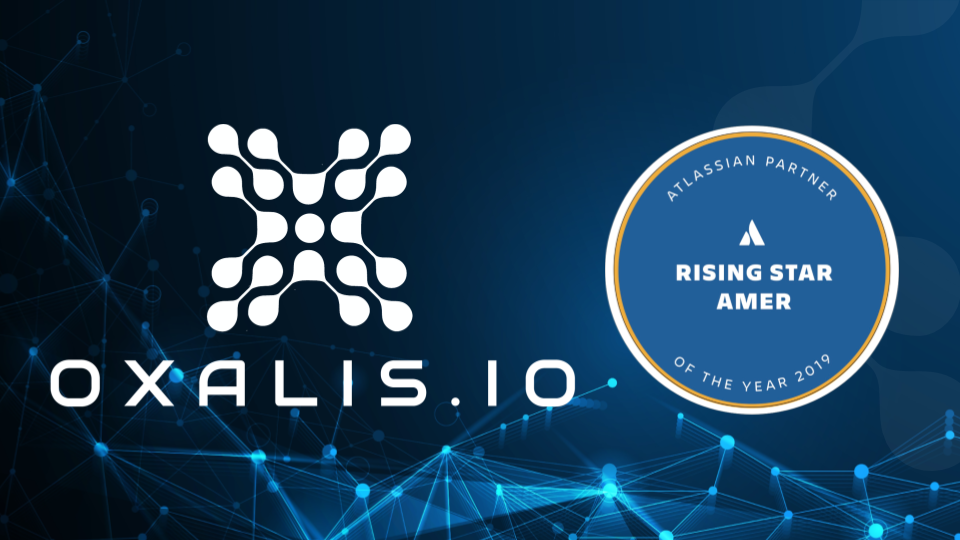 To learn more from Atlassian about their Partner Awards and the Award Winners for 2019, click the link below.
About oxalis.io, Atlassian Partner
oxalis.io provides collaboration solution services and products with a focus on Government, Defense, and highly regulated customers. Oxalis's solutions meet the most demanding security and compliance needs while still creating a great user experience. Founded in 2016, Oxalis is headquartered in Portland OR with offices in Washington DC.
At Oxalis, we specialize in providing industry-leading tools, that can be customized to meet the exact needs of any team. We use these tools first-hand, allowing us the most in-depth knowledge to support these tools in the most beneficial ways. We understand the software, and through our business management insights, we are aware of the problems your teams face on a daily basis. With security at our core, Oxalis provides technical frameworks that are easily compliant with highly strict public sector security regulations. Providing flexible, user-centric tools, our Atlassian iterations prioritize security within the accessible collaboration, helping teams streamline success.
Collaboration Solutions Teams Love. Visit oxalis.io