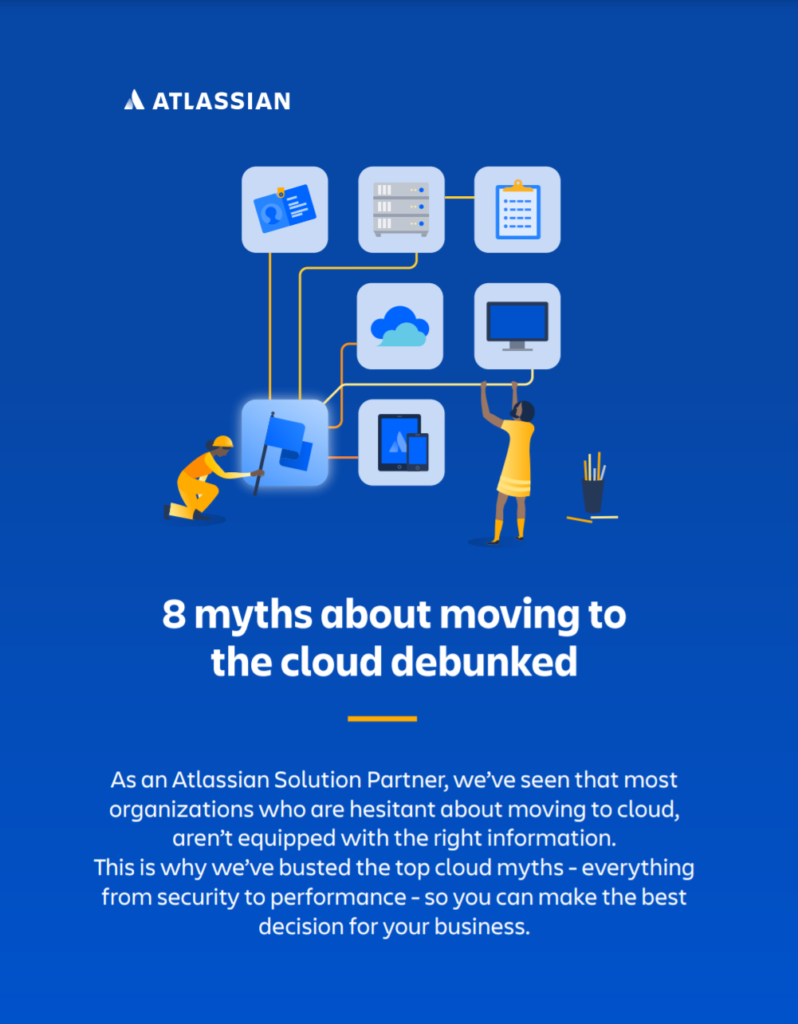 What's inside:
In case you've thought about moving to the cloud but you're afraid about really important topics such as security and performance this guide will fit you perfectly to solve your doubts.
In this whitepaper, other topics that will be touched are:
Users.
Data management.
Customization.
And so on.
Myths about moving to the cloud. Stop the worries now. Be part of the technology change and have chance to improve your business processes and communication with your team. Take the bull by the horns and star shooting down the principal myths about moving to the cloud with this quick guide we have for you. In this Atlassian Whitepaper, you will discover the principals myths companies has, about moving to cloud. Jump into the next level with Atlassian Cloud and improve your profits, productivity, and performance. Get this whitepaper and start your process with Atlassian.
If you're considering a move to the cloud, chances are one of your biggest concerns is security. And if that's the case, you're not alone. In fact, 40% of IT managers surveyed said security and compliance are some of the greatest challenges of an on-prem-to-cloud migration. A staggering 94% of businesses that have already made the move to the cloud say security got better after the move—not worse.
No matter your size or user tier, every customer gets access to Atlassian's enterprise-grade security. Atlassian has spent quite literally millions to make sure it's airtight, and they've stated it'll continue to be a priority. This means teams that have been dividing focus between security and other issues in house are now free to devote their time to supporting your teams and improving internal systems.
If you need help with migration assistant or using the cloud, feel free to contact us.