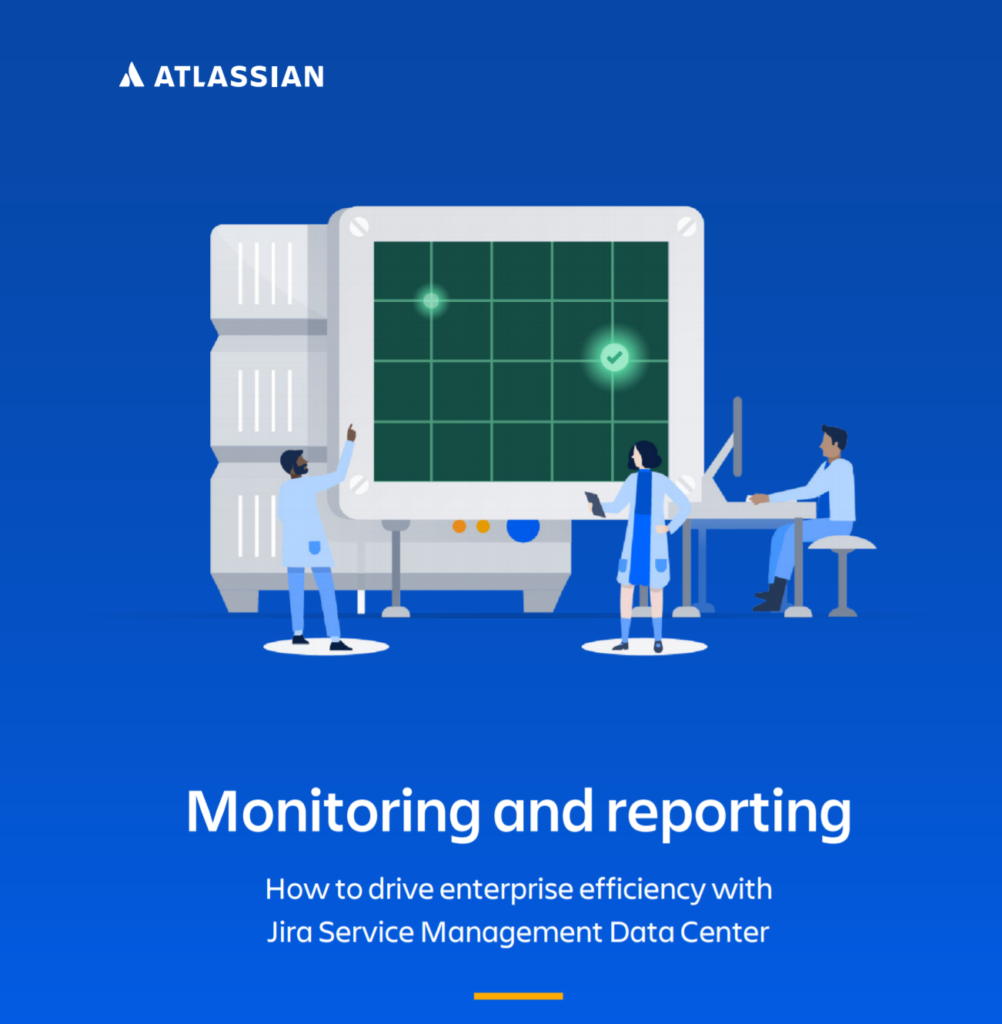 What's inside
Discover how to drive enterprise efficiency with Jira Service Management Data Center
5 ways to become more efficient with advanced auditing.
Jira service management use case.
And more.
Drive enterprise efficiency with Jira Service Management Data Center, when it comes to driving efficiency and effectiveness in your organization, monitoring and reporting capabilities are your best friends. These capabilities are what allow you to gain insight into how your teams are using their software.
Being an admin of a self-managed environment means that you are responsible for the management of your entire instance. This includes data retention, scale, performance, and end-user activity just to name a few things. On top of this, you also have to deliver on aggressive business objects, break down organizational silos, and establish consistent ways of working across the enterprise, that's a
whole lot to manage when you can't understand what's actually happening in your instance. That's why having the right software that enables you to take action is so important.
You can choose one of four different coverage levels (off, base, full, advanced) to log different types of events, depending on the unique needs and insight that your organization requires. Advanced auditing is built with file externalization capabilities, which means that you can integrate your Data Center products with third-party monitoring tools, such as Splunk, Elastic Stack, Sumo Logic, or CloudWatch. By leveraging file externalization, you can even use key features provided by your monitoring tools to gain even more insight into your events.
Data Center, Atlassian's self-managed enterprise edition, has advanced auditing capabilities, which allow you to create a digital record of what's happening in your instance. In case you need some advice about how to use jira or other Atlassian products, feel free to contact us.