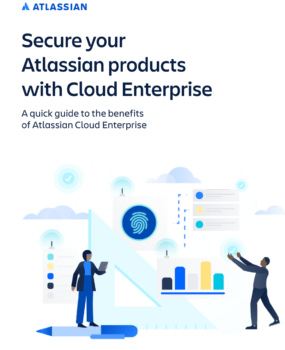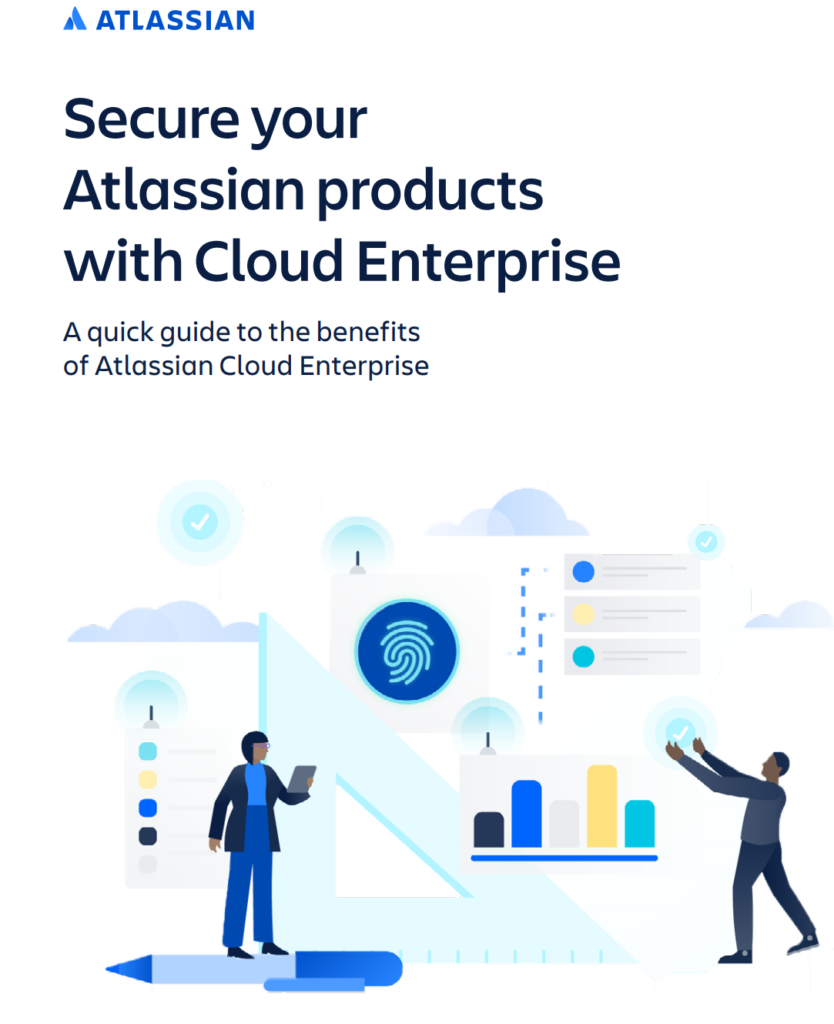 What's inside:
Start with your improvement today. With Atlassian safeguarding your data, your IT team is free to focus on projects and initiatives important to your company
Principal benefits of Atlassian Cloud Enterprise
Benefits of Atlassian Cloud are there to start improving your business process. The idea of handing the security of your data over to another company may be intimidating. But when it comes to protecting data, most enterprises prefer cloud over on-premise setups. In fact, 94 percent of companies reported improvement in security once they moved to the cloud.
Maintaining compliance with regional or industry standards is non-negotiable, especially for companies whose customers are entrusting them with sensitive information. With on-prem setups, that compliance is on you. You're in charge of bringing in auditors, building out compliance roadmaps, and executing on your plan.
A CSP can take care of the heavy lifting involved in achieving compliance certifications and offer technology that helps you stay compliant with local regulations. According to RapidScale, 91 percent of companies say cloud solutions make it easier to stay compliant. This is because any changes to compliance standards from a technology perspective are also handled by CSPs on behalf of their customers.
Cloud service providers (CSPs) like Atlassian work to help you stay compliant, offer dedicated teams charged with keeping your data safe, and leverage secure remote-ready practices that help your teams get work done. With Atlassian Cloud, you don't have to worry about whether your Atlassian products are compliant—they are.
If you need help with Atlassian support feel free to contact us.