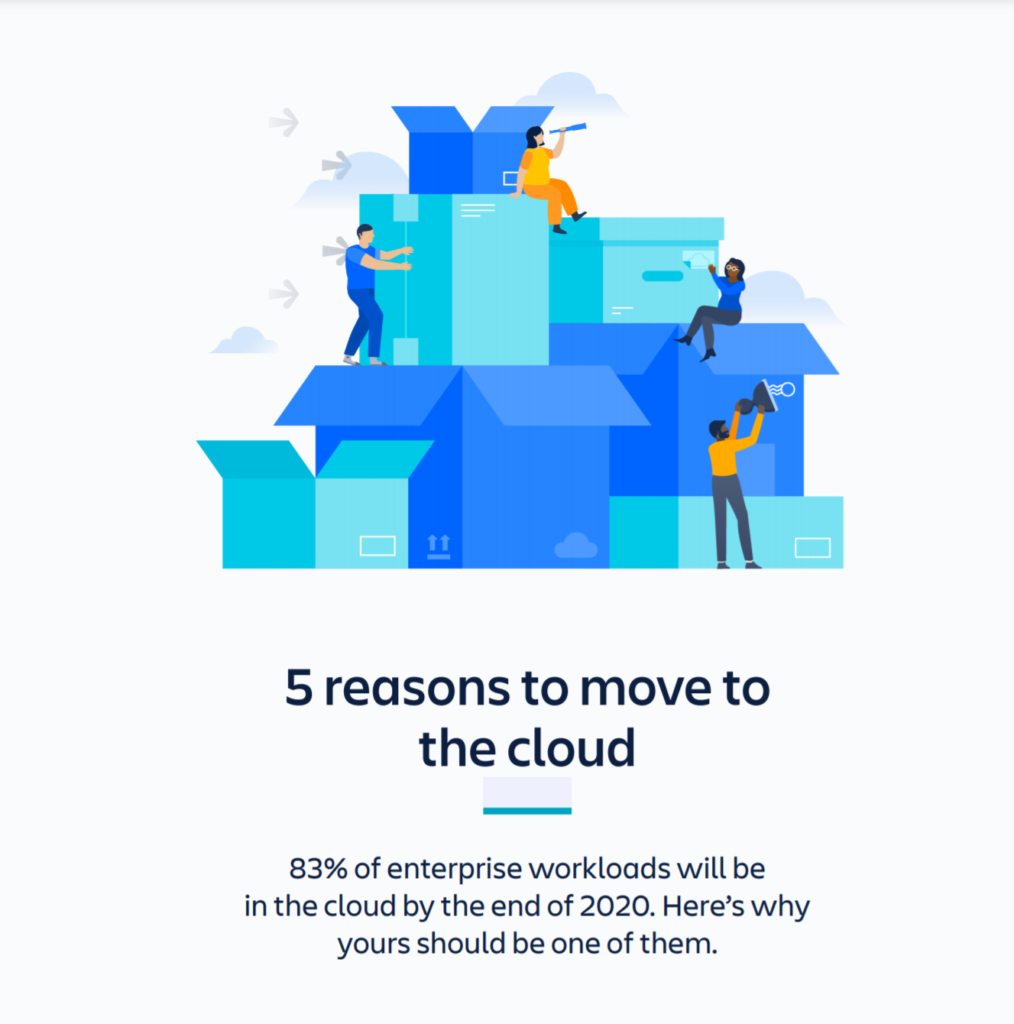 What's inside:
In this whitepaper, you'll learn:
5 reasons to move to the cloud.
5 case studies.
What it takes to get to the cloud.
How to trial the cloud for free.
More and more organizations are moving to the cloud. Experts predict that up to 83% of enterprise workloads will be on the cloud by the end of 2021.
Cloud services are more secure, sustainable, agile, and cost-effective than ever before and companies are finding fewer reasons to stay on-premise (also known as 'on-prem'). In fact, 9 out of 10 new Atlassian customers choose cloud over on-prem—and even die-hard traditionalists are starting to make the move. So, what's driving this mass move to the cloud? Why do experts think companies that haven't made the switch are already falling behind? Learn more by downloading the white paper below, and contact us if you need help deciding if the cloud is right for your organization.