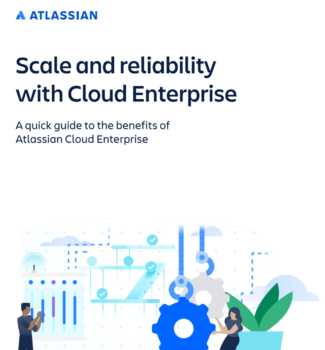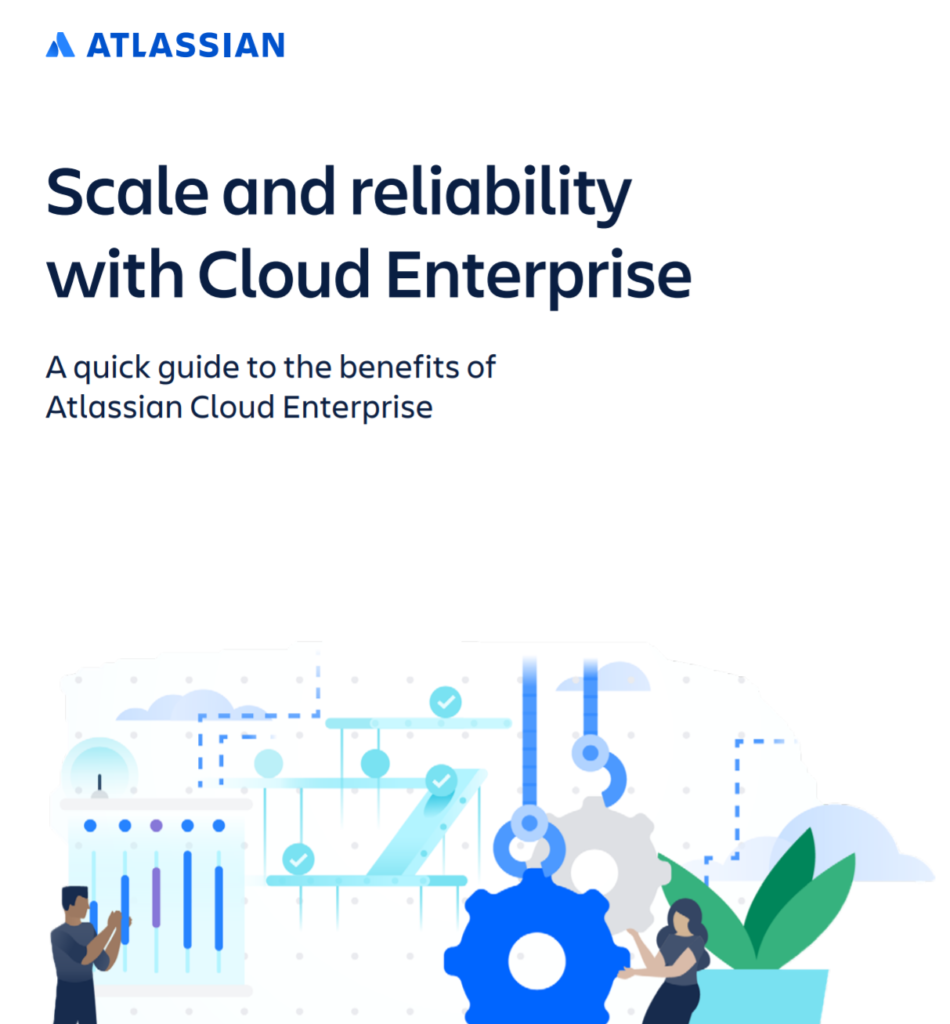 What's inside:
Reasons why you may need multiple instances
Principal benefits and advantages of Atlassian Cloud Enterprise
Testimonials from customers using Atlassian Cloud Enterprise
Atlassian offers a suite of powerful tools that can help organizations improve their productivity, streamline their workflows, and collaborate more effectively. If you're currently running Atlassian Server, you may be considering migrating to the cloud. Here are some of the advantages of making this move:
Scalability: One of the biggest advantages of migrating to the cloud is scalability. As your organization grows and your needs change, you can easily scale your cloud infrastructure up or down to match your requirements. This means you won't need to worry about investing in new hardware or software, as your cloud provider will handle these updates for you.
Flexibility: The cloud provides greater flexibility than on-premises solutions. You can access your Atlassian tools from anywhere in the world, on any device with an internet connection. This means you can work remotely or collaborate with colleagues who are based in different locations.
Cost-effectiveness: Migrating to the cloud can also be cost-effective for organizations. With on-premises solutions, you need to invest in hardware, software, and ongoing maintenance. In the cloud, you pay only for what you use, and your cloud provider handles all maintenance and updates.
Security: Security is a top concern for many organizations, and cloud providers offer robust security measures to protect your data. With Atlassian Cloud, you can take advantage of features like two-factor authentication, encryption, and secure backups.
Integration: Atlassian tools are designed to work together seamlessly, and moving to the cloud can make it easier to integrate them with other cloud-based applications. This can help streamline your workflows and make collaboration more efficient.
Automatic upgrades: With Atlassian Cloud, you don't need to worry about upgrading your software manually. Your cloud provider will handle all upgrades automatically, ensuring you always have access to the latest features and bug fixes.
Overall, migrating from Atlassian Server to Cloud can be a smart move for many organizations. It offers greater scalability, flexibility, cost-effectiveness, security, integration, and automatic upgrades. If you're considering this move, be sure to plan carefully and work with an experienced Atlassian partner to ensure a smooth transition.
Atlassian Cloud Enterprise is a specialized version of Atlassian's cloud-based software suite that is designed to meet the needs of larger organizations. This version provides enterprise-level features, such as enhanced security, scalability, and governance, to support the unique needs of businesses with larger teams and more complex workflows.
Atlassian Cloud Enterprise benefits are great to improve your company. 95% of new Atlassian customers start in the cloud with many on-premise customers making the switch every day, and one of the primary benefits of doing so is on-demand scalability. Unlike on-prem systems, the cloud has computing power on demand and can automatically scale to accommodate new users. Your product usage could literally triple overnight, and your systems could still adapt without the need for any manual intervention. Atlassian cloud infrastructure is built to quickly respond to such fluctuating customer data and user load.
Organizations that move to Atlassian Cloud Enterprise for Jira Software, Confluence or Jira Service Management can now achieve global scale with unlimited instances.
Atlassian Cloud Enterprise offers enhanced governance features, which enable administrators to manage and control user access, data retention policies, and other compliance-related settings. This helps organizations stay in compliance with various regulatory requirements and internal policies. Cloud Enterprise allows users to customize their environments based on team needs, setting up instances with specific Marketplace apps or set of project configurations. Atlassian products can scale to support as many users as possible on a single instance of Jira or Confluence. In addition to offering unlimited instances via Cloud Enterprise plan, Atlassian continues to increase per user limit on a single instance. In case you need some help with Atlassian, feel free to contact us.