Achieve High-Velocity Service Management
& Save 155+ Hours a Month
The pace of change is accelerating. How will you manage it?
Innovate fast enough to not only keep up with competitors, but stand out to customers.
Reconfigure the way your business runs to take advantage of massive digital transformation powered by software.
Exceed your customers' ever-increasing expectations for on-demand services.
Retain customers' hard-earned trust by minimizing downtime and performance lag.
Fuel your knowledge workers' need for instant information and productivity tools.
And do all of that at the same time
What is IT service management? ITSM- is how IT teams manage end-to-end delivery of IT services to customers. Successfully integrated ITSM environments lead to efficiency and productivity gains.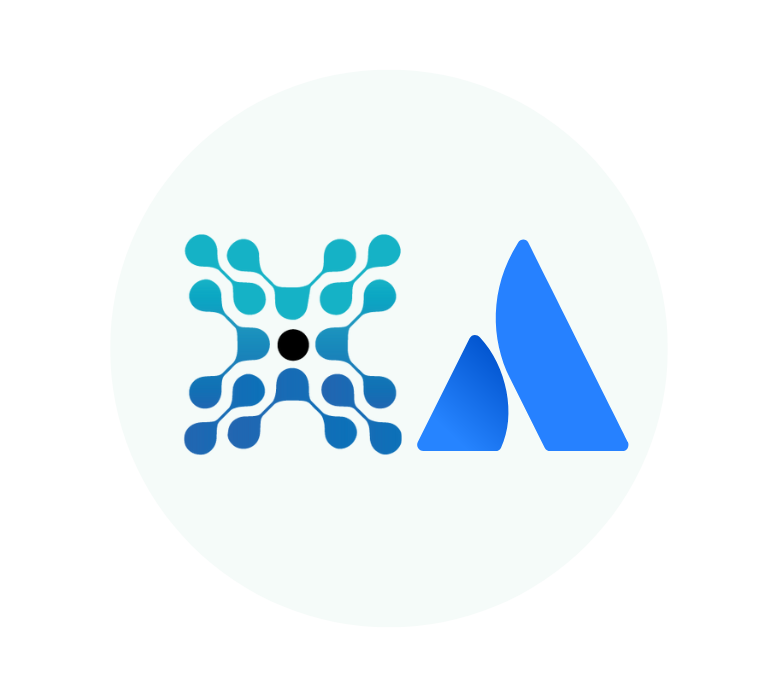 Achieve 277% ROI
with Oxalis & Atlassian
According to Forrester Consulting's Total Economic Impact™ report, after three years, the average company using Atlassian for ITSM had:
Realized a 277% ROI
Recovered 155 hours per month for IT operations teams
Improved service desk productivity by $1.4 million
Saved $2.0 million by switching from a legacy ITSM product
Get started with Atlassian ITSM solutions today with Oxalis. We are experts in training strategic service management in the areas of: planning, process & protocol design and technical implementations.
Skyrocket Efficiency and Collaboration

The Atlassian ITSM suite enhances your teams' efficiency, productivity, service quality, collaboration, and more. With Oxalis & Atlassian, learn how you can achieve: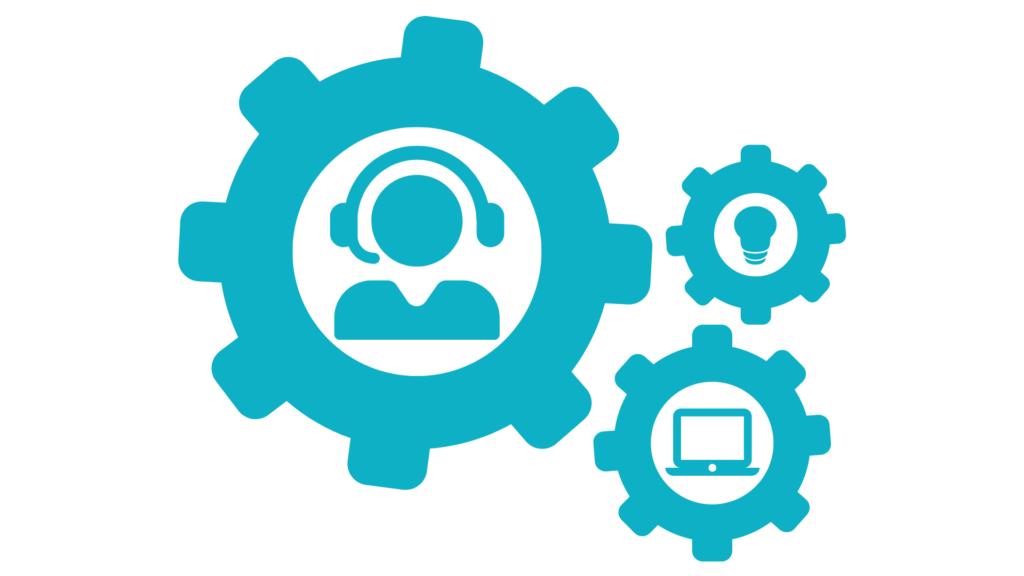 Enhanced service delivery
Enable business and IT teams to better communicate, collaborate, and manage project and IT work intake.
Improve the flow of work with adaptive change enablement.
Empower data teams to manage their IT infrastructure, while enabling business leaders to report on customers, inventories, finances, and more.
Improve your knowledge workers' productivity and efficiency by giving them easy access to the information they need, when they need it.
Enhanced service operations
Respond to, resolve, and learn from every incident.
Blend incident and problem practices to improve service quality while sharing lessons learned.


Enhanced service support
Make your data work for you to d

eliver delightful, consumer-grade service and support to customers both internal and external, and refine continuously with powerful real-time reporting.

Define your assets how you like and work with them in whatever way suits you and your business best. Automate where you can, and streamline where you can't.
100% ITSM Integration Success
Since moving to Jira, Sana Benefits development teams have seen a median cycle time of 24 hours for Bugs, and under 5 days for Stories.
In working with SanaBenefits we were able to:
Implement an integrated, cross-collaboration Atlassian toolset
Design and configure a single system that met their HIPAA requirements
Protect their data in a secure environment with zero downtime upgrades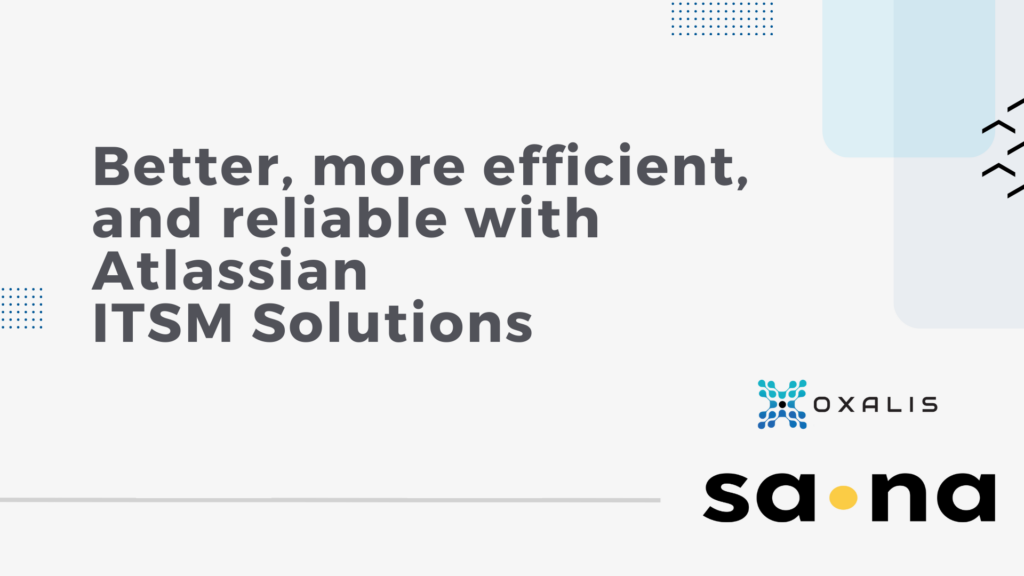 Get the Free Guide Today:
Download your copy of our Free Guide below. Learn in invaluable detail how Atlassian ITSM practices enhance your teams, how to build a strong service management culture, how Atlassian ITSM is ready for ITIL 4, and much more.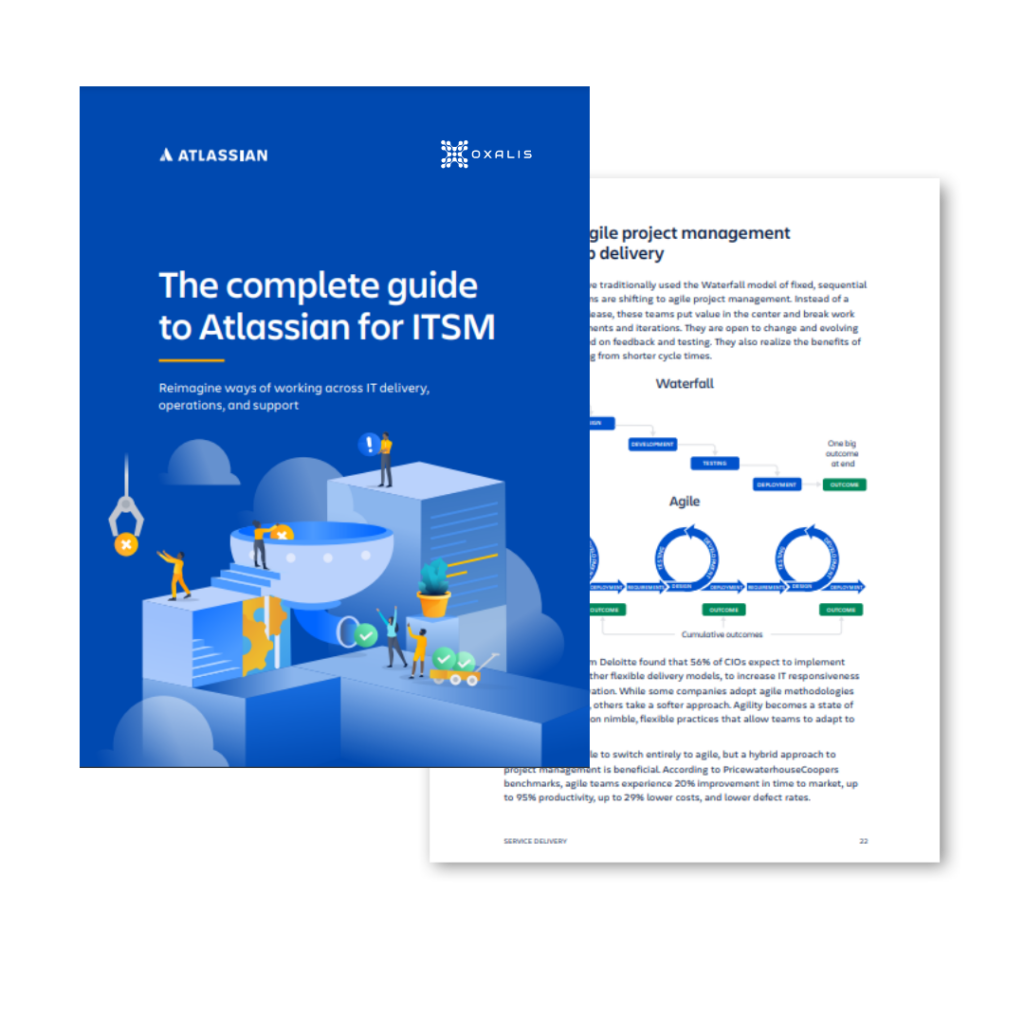 Why Oxalis Chooses Atlassian
Oxalis has extensive experience in implementing ITSM solutions for organizations across various industries. We have a proven track record of successfully implementing solutions that deliver measurable business value, such as increased efficiency, reduced costs, and improved service quality.
But at Oxalis, Atlassian ITSM isn't just a product we peddle. We live it every day, and strive constantly to find new and better ways to use Atlassian ITSM to drive our own business. So when we recommend a solution, we know from experience that it works.
Atlassian provides many reasons for customers to choose Atlassian products – some of these overlap -but as consultants, we want to make customers aware that we're constantly re-committing to Atlassian's ITSM products, not due to financial incentivization, but because we truly believe these are the best products for organizations to meet their business goals.
Get started with Atlassian ITSM solutions today.