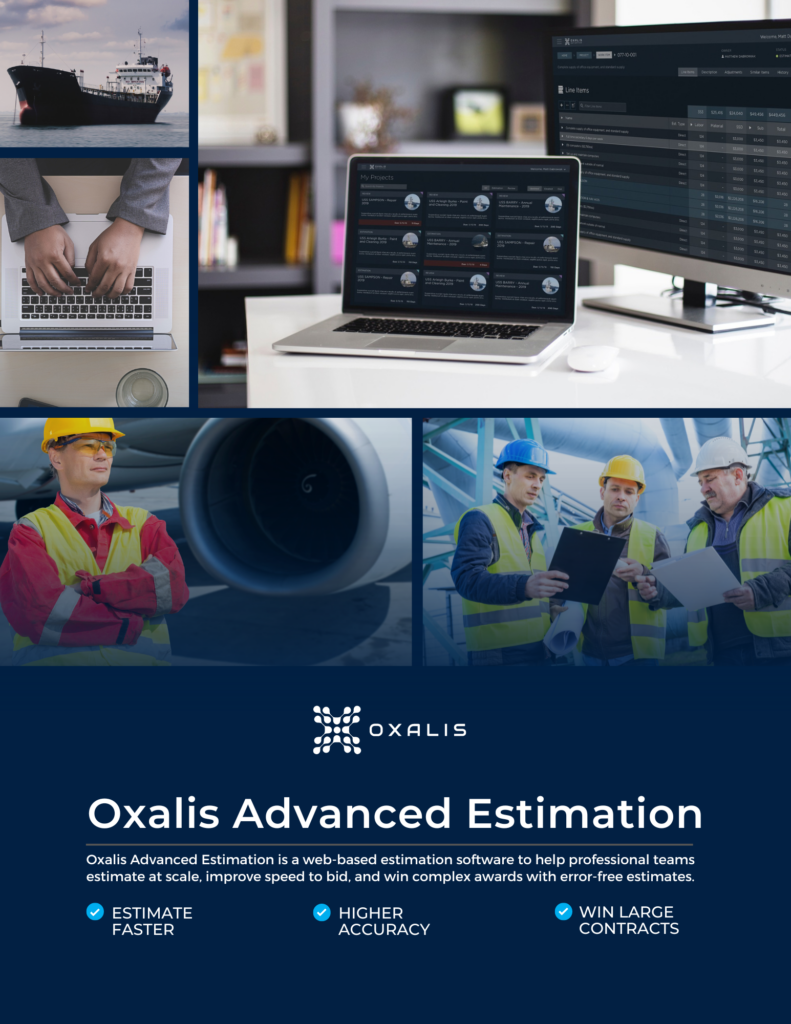 Get the Oxalis Advanced Estimation Brochure
Companies across the United States have estimated and won billions of dollars in government and commercial projects using Oxalis Advanced Estimation. Built-in tandem with industry partners, our project estimation software is designed for estimating teams to collaborate on estimating work items, supporting CAS standards, and support NIST, DFARS, or CMMC III compliance.
Utilizing key features such as built-in calculators, work item process flows, live collaboration and import/export allows industrial estimation teams to rapidly construct and submit accurate and value-generating proposals. Get cost estimations for projects with ease.
Fill out the information below to download the Oxalis Advanced Estimation brochure.