Oxalis has a 100% Success Rate Integrating Professional ITSM Environments
Oxalis has extensive experience in ITSM methodology and Jira. We have a proven track record of results. Our expertise enables us to help clients optimize their IT operations, increase service quality, and enhance overall business performance with the power and flexibility of Atlassian's ITSM tools. To get started simply click the link below.
Jira Service Management, trusted by
over 45,000 teams world-wide.
Don't let outdated, inefficient service compromise your day-to-day business.

Get the Free Guide Today:
In this whitepaper, discover how organizations can optimize their IT service management practices to support their business objectives and achieve greater agility, efficiency, and innovation.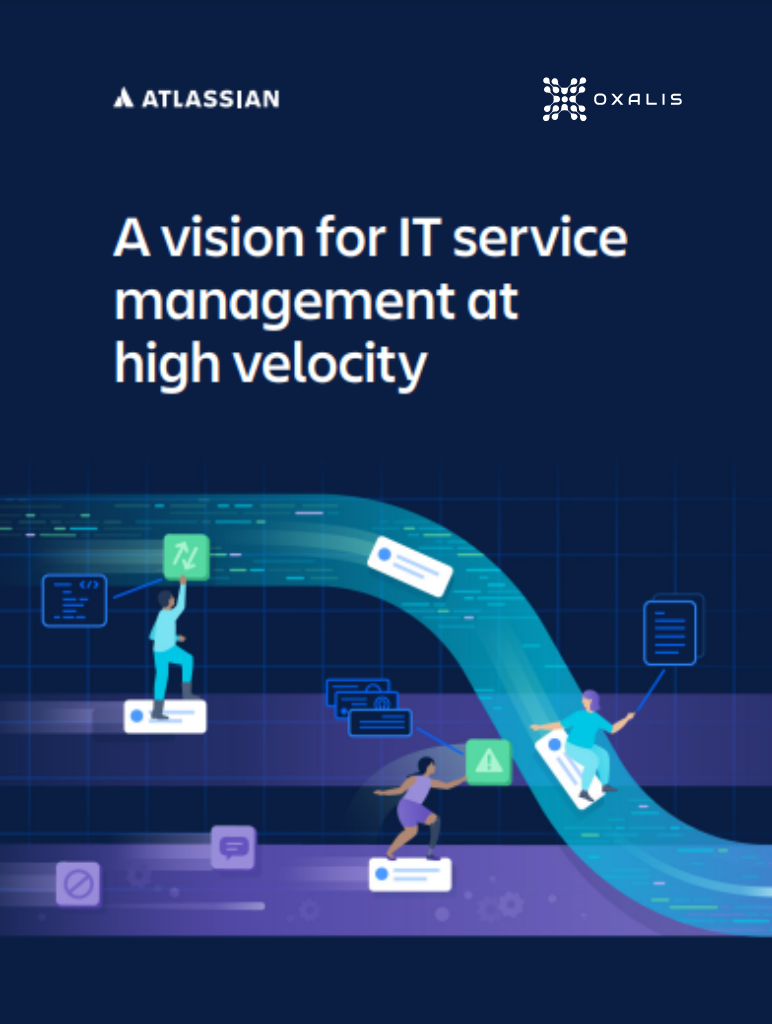 Get the Results You Deserve with Oxalis
Modernize your ITSM practice and say goodbye to outdated workflows costing you time and money.
Oxalis will help you to design, build, migrate and sustain highly integrated ITSM environments.

How can Oxalis help you?
Connect Dev, IT Ops, and business teams. Quickly respond to change.
Drive customer satisfaction and business growth today by partnering with Oxalis.
Let your Dev, Ops, and business teams
work better together
Despite their compliance and infrastructure
Get new teams and services up and
running quickly
Get more information on Jira Service Management
Oxalis has extensive experience in implementing ITSM solutions for organizations across various industries. We have a proven track record of successfully implementing ITSM solutions that deliver measurable business value, such as increased efficiency, reduced costs, and improved service quality. Fill out the form below and an expert member of our team will be reaching out to you.