Be part of the technology change and have chanse to improve your business processes and comunitaction with your team. Take the bull by the horns and star shooting down the principal myths about moving to the cloud with this quick guide we have for you. In this Atlassian Whitepaper, you will discover the principals myths companies has, about moving to cloud. Jump into the next level with Atlassian Cloud and improve your profits, productivity and performance. Get this whitepaper and start your process with Atlassian.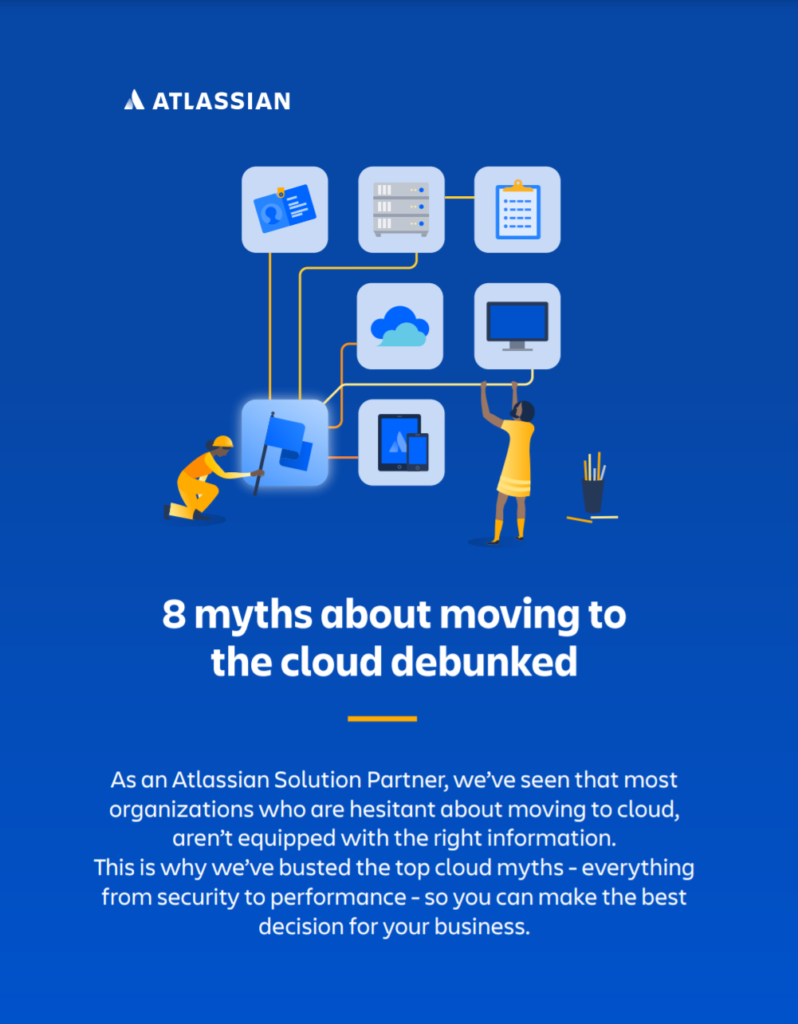 What's inside:
In case you've though about moving to the cloud but you're afraid about really important topics such as security and performance this guide will fit you perfectly to solve your doubts.
In this whitepaper, topics discussed include:
Users.
Data management.
Customization.
And so on.